Spring Break 2019 was a wholesome one for me! My friends and I spent four days in Disney World, Orlando. The six hour plane right took us straight to Florida at 6 in the morning and that is where I want to begin sharing my trip with you.
At our check in (we stayed at the Disneyworld Animation Studios Resort), we were given wrist bands that, when tapped on a detector, would allow us to use fast pass tickets, get food, buy souvenirs and also enter our resort rooms. It was a very convenient piece of technology that is free of charge if you buy the Disneyworld package.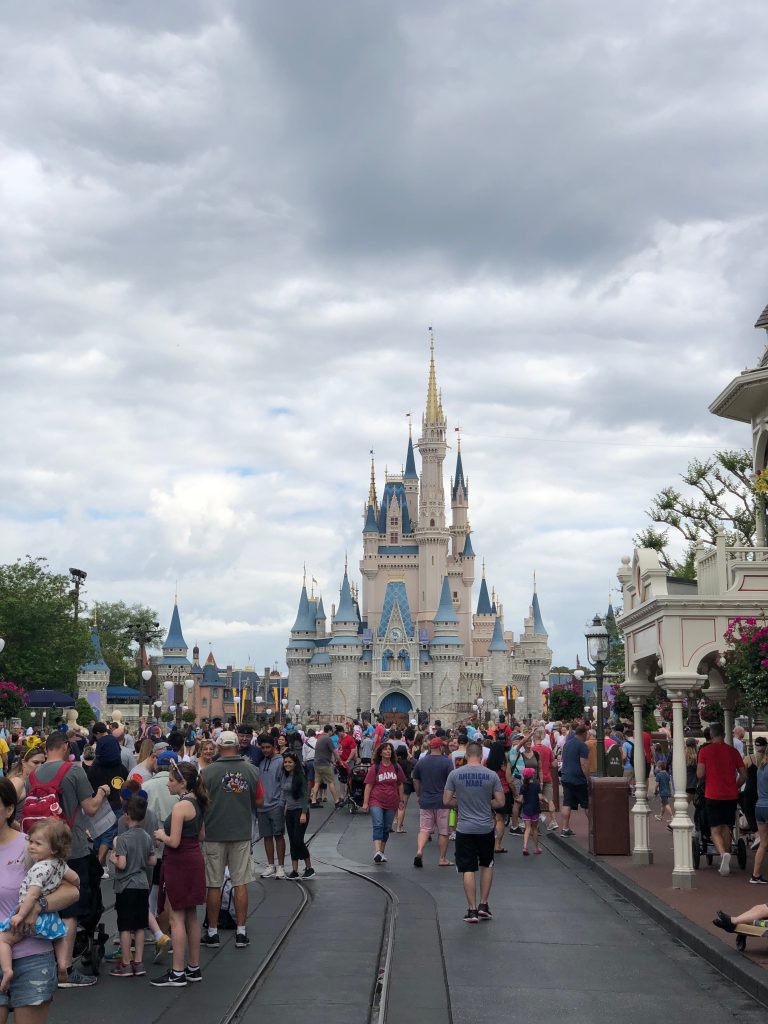 Our first stop was at the Magic Kingdom, where everyone has to take basic photos of the castle. Disneyland's castle in Anaheim was under construction the last time I visited, so I was happy to see that the Orlando Disney World's castle is still in tact! We went on the classic rides from Pirates of the Caribbean to Peter Pan. It was a delight being reminded of nostalgic childhood memories when I visited ten years ago. Almost everything looks the same — it's just that we are older and we feel like more children are running around everywhere!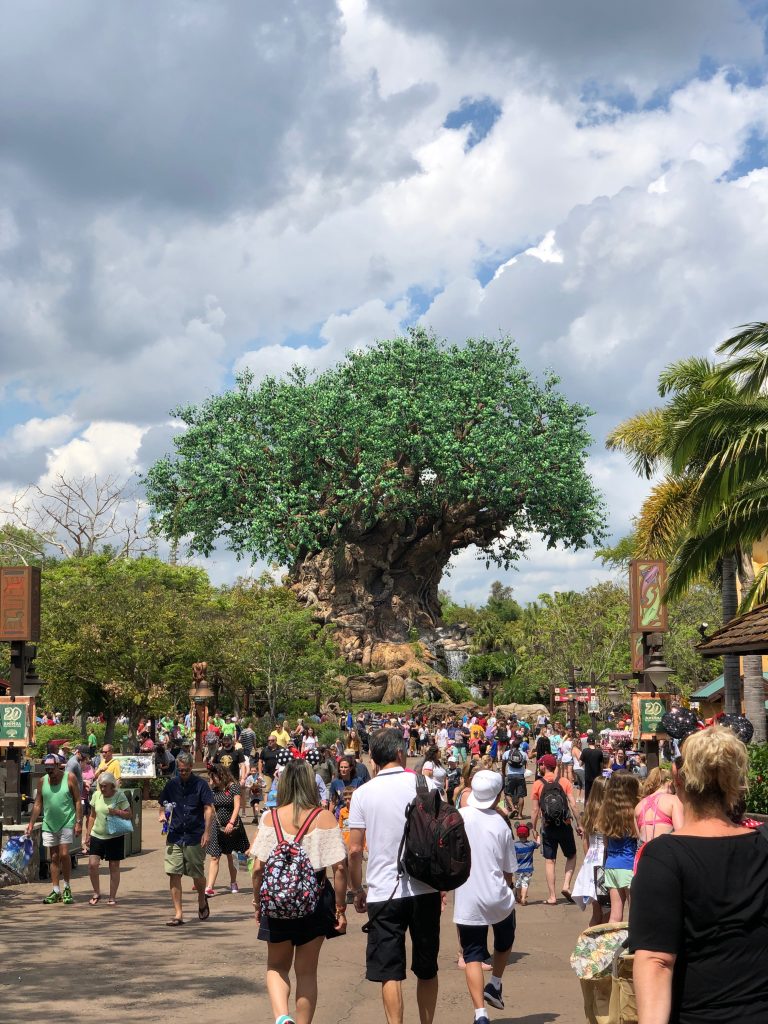 The second day we went to Animal Kingdom! Out of all the other parks, Animal Kingdom was the one with the most intense rides — but also with the longest wait times. It consisted of Dinosaur Land, Asia, Africa, Pandora (from the film Avatar) and more. The "scariest" ride — aka the one with the highest drop — was the Himalayan Mountain ride that goes backwards and drops from a really high point. In Dinosaur Land, there is also a ride that parallels Anaheim's Indiana Jones rollercoaster, which is just moving forward with a lot of speed. The most unforgettable experience was at Pandora, where a stimulation allows us to feel, smell and see what it is like to explore the land of Na'vi (from Avatar). However, the ride was almost a 2 hour wait — and that was lucky because sometimes it would be a four hour long wait.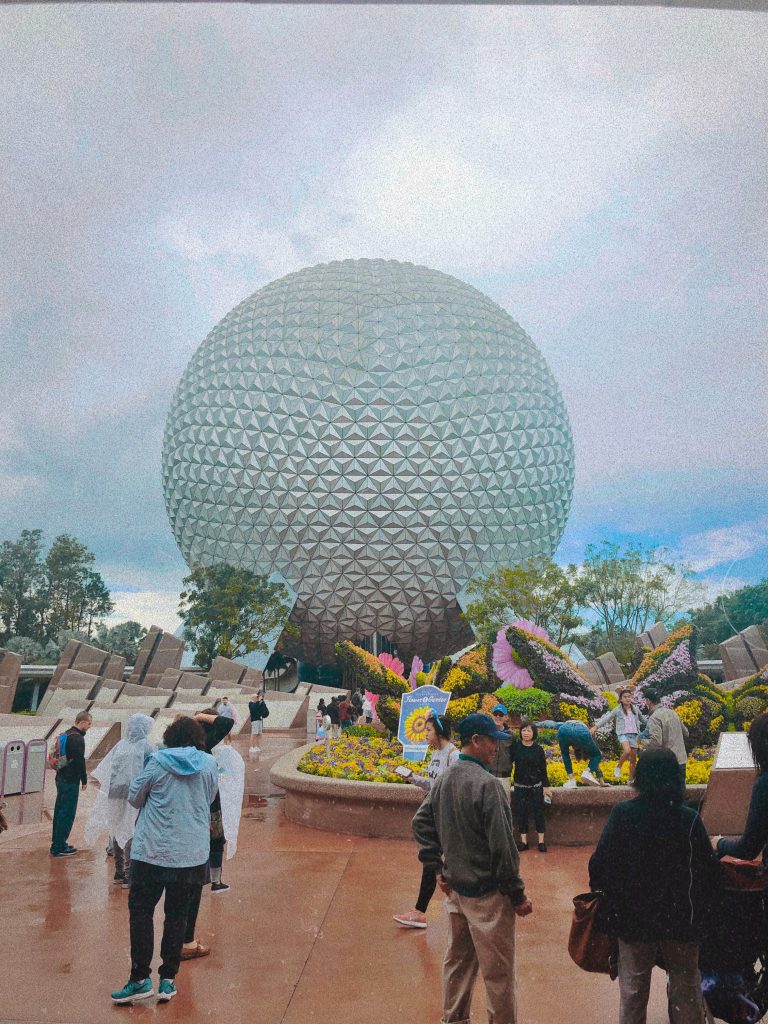 The third day was spent at Epcot Center. This park had the least rides, but the most to take pictures at, to splurge at, and to walk around in. Epcot reimagines countries from all continents next to each other. Its map is also shaped in a circle, as if the visitor is walking through the world and exploring all countries. All of the staff were from the respective countries that they were situated in — i.e. in the England region of the park, there would be British staff members. Each of the regions (France, England, Canada, Japan, China, Norway, Germany, etc.) would contain merchandise from their countries, Disney characters whose stories originated from those countries, a few shows, and most importantly — AUTHENTIC food! We tried the fish and chips from England and they were indeed very crispy and tasty. There is even boba in "China"! If you are just at Disney to experience the rides though, you might want to skip this park because there are none that are fast. The only one for the adrenaline junkies is the Test Track, which is sponsored by Chevrolet, and involves you hypothetically "testing out" a car (it's a cool ride!).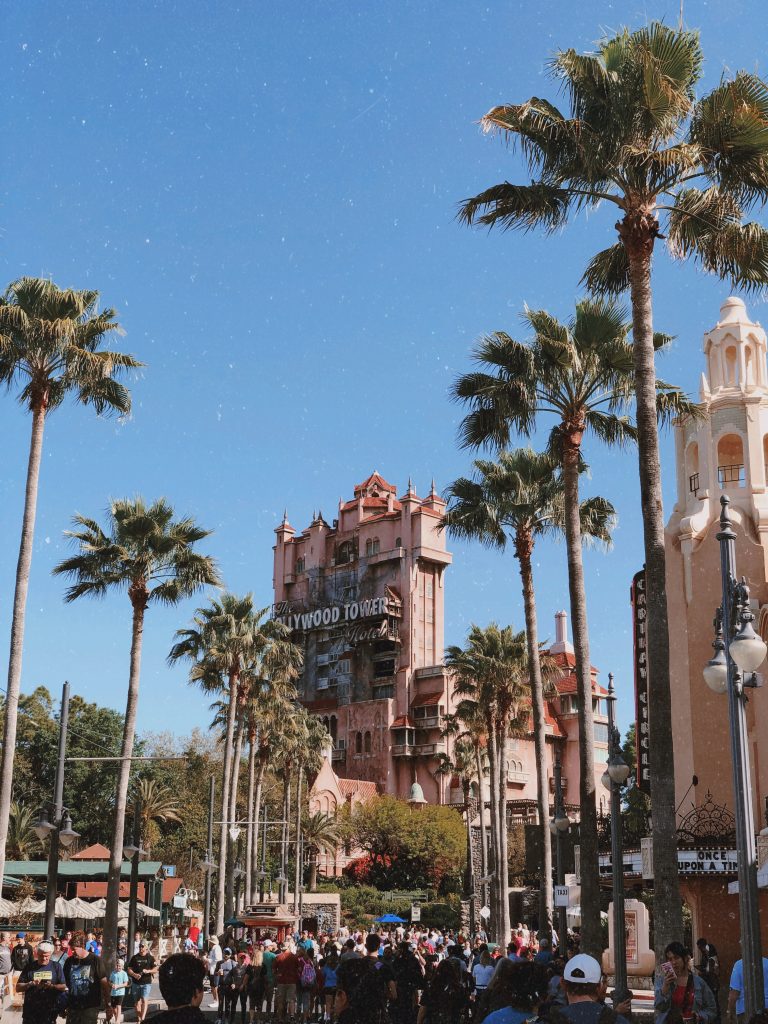 Our final day (half day) at Disney World was at the Hollywood park which is quite ironic because the streets — Sunset, Grand Ave, etc. — are ones we see everyday! There are a few replications of iconic buildings and street signs from Los Angeles. Most of the shows are based off of Disney movies such as Star Wars, the Incredibles (which was an area still under construction when we visited), the Little Mermaid, Finding Nemo and more. Like Epcot, there aren't many exciting rides, with the exception of the Rock n'Rollercoaster, which is a fast ride that goes upside down.
For any of you who want a great spring break next year, consider Disney World! You wouldn't want to miss it for the cute merchandise! You could go out to the city at night too, or even take a trip to Miami since you're there.
PS. Apparently at Disney, if you want to switch a pin that you bought with a staff member's, they have to exchange it with you!