Transfer students deserve an extra year at the University of California Los Angeles. Usually, the majority of transfer students enjoy a total of two years. Some transfer students meet their unit max faster than others. Many students believe transfer students deserve an extra year, at least three years, or the option to do so. The transfer community is rich with experiences and brings a different dynamic to UCLA. Many transfer students hit the ground running when it comes to accomplishing their goals. Two years can be enough for some, but it might not be enough time to enjoy the full experience and opportunities of university life at UCLA.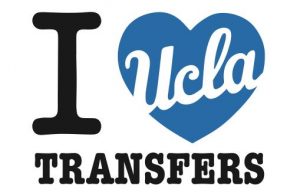 Photo by UCLA Student Transfer Center
The transfer community at UCLA is smaller than the freshman population. Students come from varying community colleges as you can see below. Community among transfer students is important for those who have an expected shorter time at UCLA. There is a desire to build networks and moral support, as well as connections with scholars and professors. Most importantly to make long life friends and fulfilling memories.

Info by UCLA Admissions
Many transfer Bruins have to learn to adjust as soon as possible. This leads transfer Bruins to take on things such as research programs, fellowships, internships, and other experiences that will enrich their two years as a UCLA student. The quarter system at UCLA goes quickly for freshmen and transfers alike, but transfers, unlike freshmen, have to make sure they take advantage of every opportunity available. If an opportunity is only available yearly or quarterly they might miss the chance to take on an important life goal at UCLA.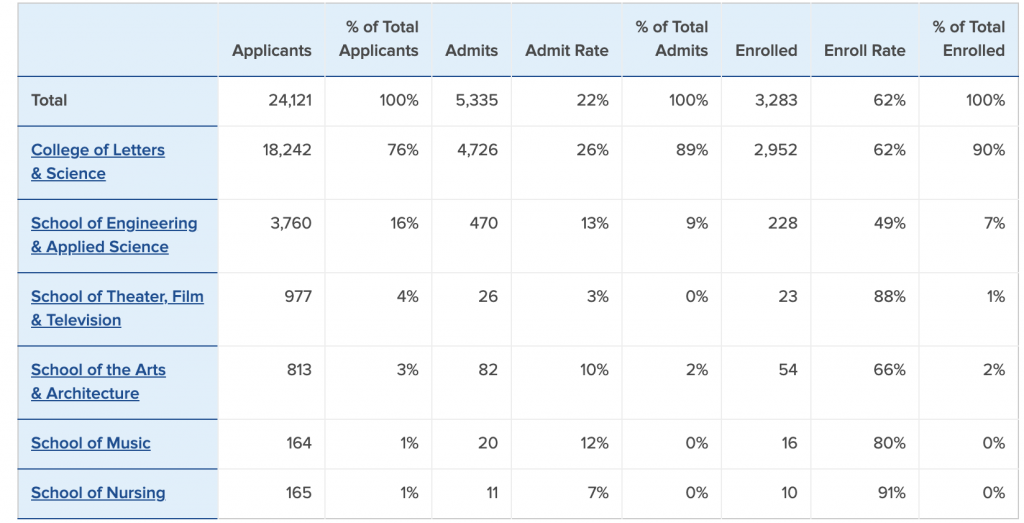 info by UCLA Admissions
We caught up with students to ask them how they felt about transfer students having extra time at UCLA this is what they had to say:

Photo by UCLA Transfer Student Center
UCLA Undergraduate 3rd year traditional student "I agree, one of my best friends is a transfer and like in the short 2 quarters at UCLA she really flourished, so I can only imagine how much more she had to contribute. Also, she worked so hard in CC to be able to transfer here so I definitely feel awful that she didn't get her full experience".
-Sandy Navaro, third-year ecology
"Transfer students should have the ability to choose whether they would like to continue another year at UCLA. Particularly due to the fact that the COVID-19 pandemic wasn't a factor when transfer students submitted their application. But mainly for experience purposes. Although UCLA is the number one public university and provides a quality education, among many other things, it is the enriching experience that UCLA offers that plays a major part in a student's decision to enroll. You can get your degree from any university, yet many choose to depend on UCLA for their education AND experience, which is found beyond the comfort of your home," Joseph Diaz, first-year biochemistry
"They missed at least half their time on campus on top of not getting the full experience, they should be given another year. What if there were no pandemic? Probably not, unless there's a valid reason that they need an extra year to complete like a double degree or extra units," Mishal Imaan Syed, first-year cognitive science and English
"I think it's complicated since transfers are only given 6 quarters and have a unit cap… if UCLA extends quarters for transfers who want to stay longer then they'll most likely have to extend unit cap too which will affect the incoming class, course spots, etc also am not sure how it would be executed… who within the transfer community would be eligible? Bc a lot of us are continuing to take classes for our degree and are on track to finish on time," Jiseon Kim, third-year (1st-year transfer) history
Transfer students have a dedicated Transfer Student Center that is meant to provide support to the transfer community and give an enriching experience while at UCLA because the experience for transfer students is similar to a freshman but different. The demographic of students can vary from all ages and backgrounds and unlike freshman, they have to make sure to make the post of their time at UCLA.
video by Barry Nice Visuals

The University of Los Angeles California is a beautiful campus filled with many great Scholars and Professors as well as opportunities only available to those who have the privilege to attend and experience UCLA as an undergraduate.