Over the years, Westwood has been home to some of the world's most talented and popular athletes. Whether it includes winning NCAA Championships, competing in professional sports, or participating in the olympics, UCLA athletes have been able to make a name for themselves all over the world. Individuals on this list not only excelled in their respective sports, but also maintained a strong presence and high level of notoriety outside of competition. This list is not only based on popularity and social media following, but each individual's impact on their respective sport as well. Here are the 12 most influential UCLA athletes from 2010-2019.
12. Jordin Canada – W. Basketball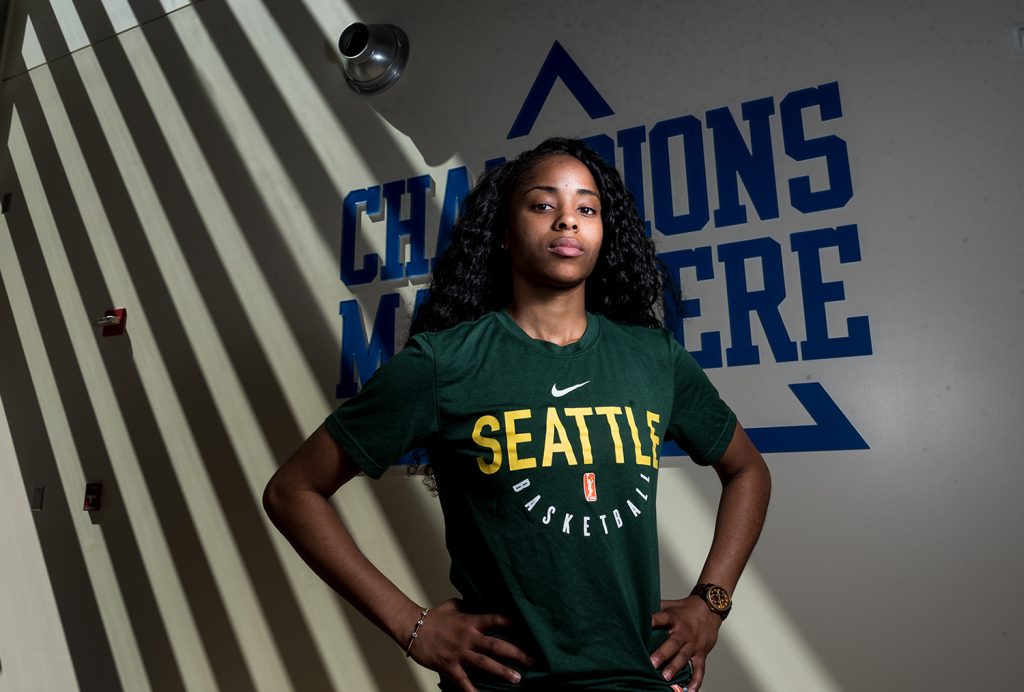 Jordin Canada's impact on UCLA Women's Basketball started from the minute she got from campus. A four year starter, Canada was named Pac-12 Freshman of the Year in 2014. She is UCLA's all time assists leader, 2nd in points, and 3rd in steals. Canada was drafted 5th overall in the 2018 WNBA Draft and is a 2x WNBA Champion.
11. Rachel Garcia – Softball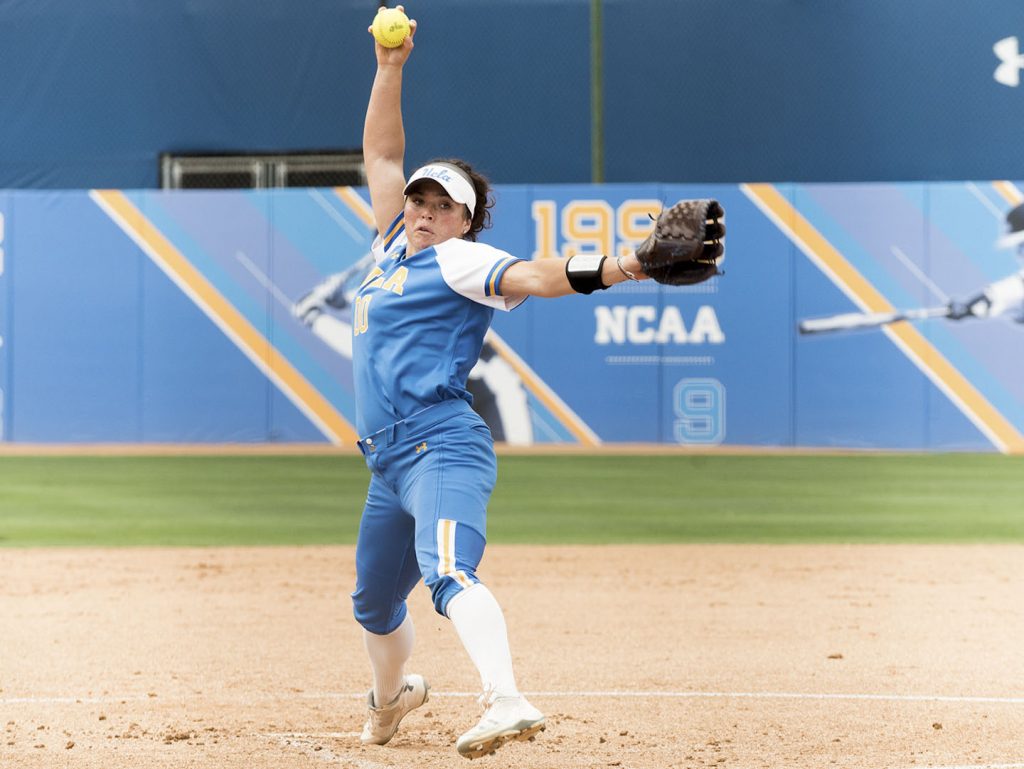 The only current UCLA athlete on this list, Rachel Garcia will have the opportunity to build upon her impressive resume in the spring of 2021. She was selected as the USA Softball Collegiate Player of the Year in 2018 and 2019, and was set to participate in the 2020 olympics for Team USA. After winning the NCAA National Championship in 2019, Garcia was nominated alongside Zion Williamson, Kyler Murray and Sabrina Ionescu for Best Collegiate Athlete at the ESPY Awards.
10. Josh Rosen – Football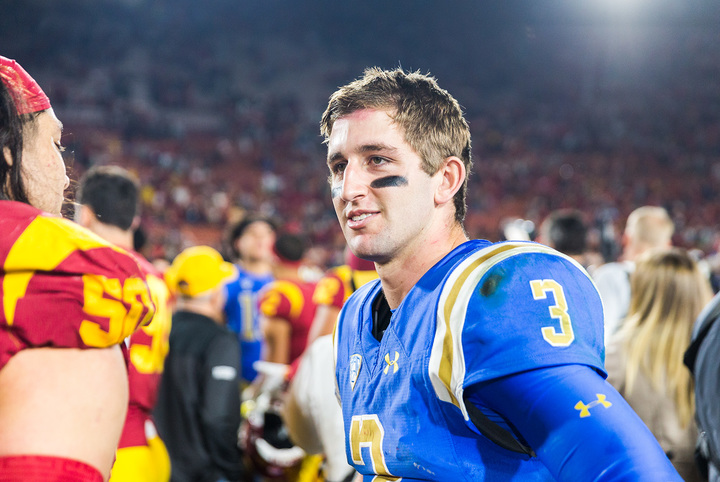 Nicknamed the "Chosen One", Josh Rosen was recognized by many as the #1 ranked recruit in the country when he showed up to UCLA in the winter of 2015. Rosen set multiple UCLA passing records on his way to being drafted 10th overall in the 2019 NFL Draft. The outspoken quarterback found himself making national headlines for his comments on politics, student-athlete compensation, and the academic discrepancy between UCLA and more successful college football programs.
9. Brett Hundley Jr. – Football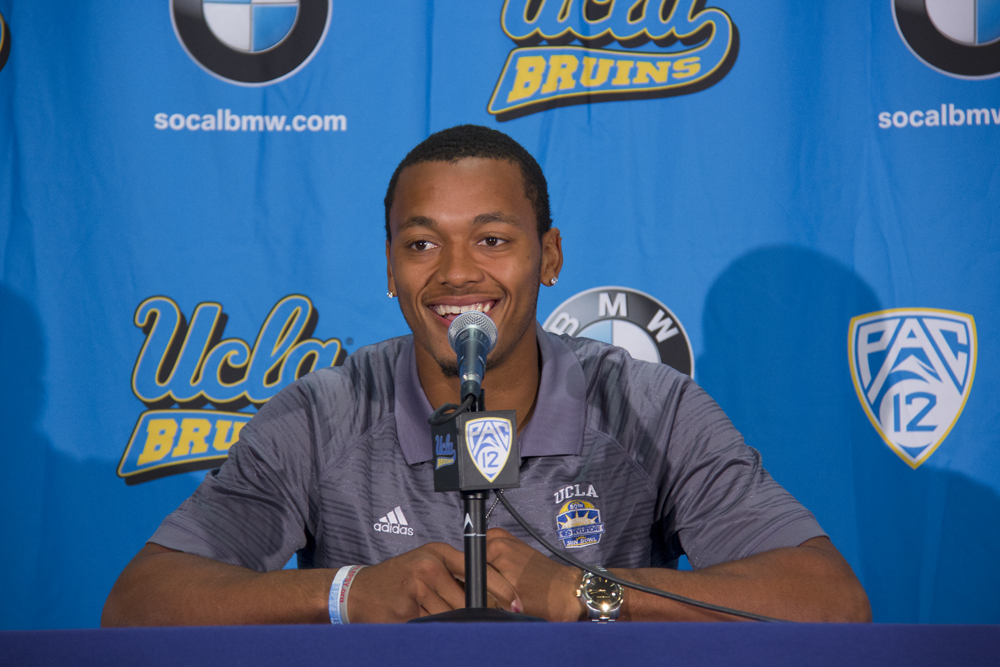 Brett Hundley is UCLA's most important college football player of the last decade. Hundley put UCLA Football back on the map, leading the Bruins to a #7 national ranking prior to the 2014 season. Hundley beat USC in each of his three years as the UCLA quarterback, and became UCLA's all-time offensive yards leader.
8. Madison Kocian – Gymnastics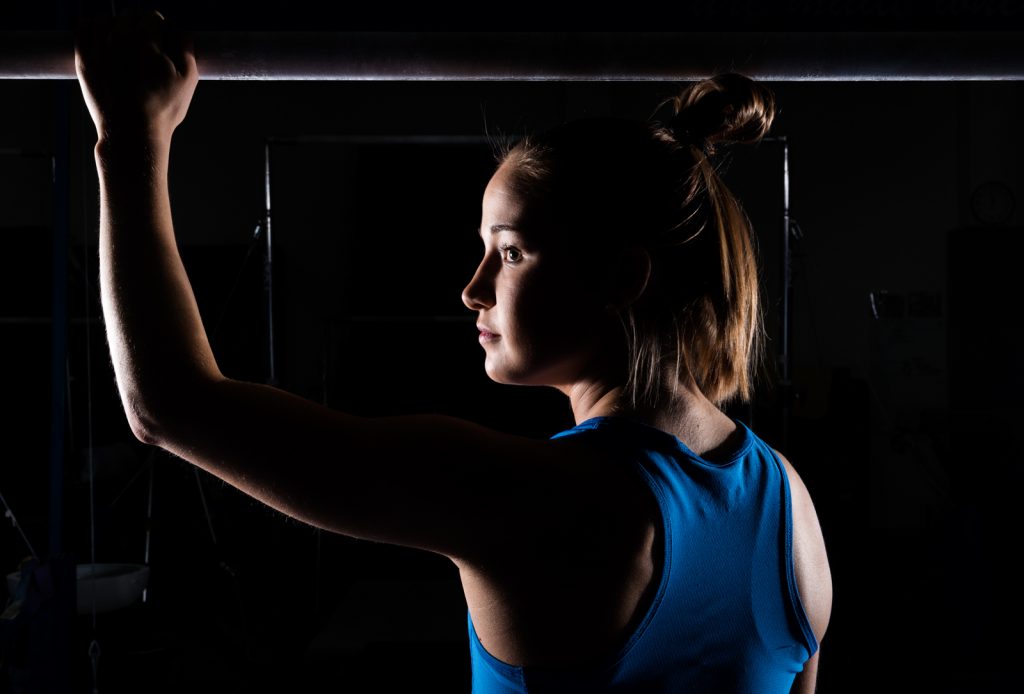 At the 2016 Rio Olympics, Kocian won a silver-medal on the uneven bars and helped Team USA win its second consecutive gold-medal. In 2017, Kocian teamed up with former Olympian Kyla Ross and the two became the first Olympic gold medalists to compete as NCAA gymnasts, winning a national championship together in 2018.
7. Zach LaVine – Basketball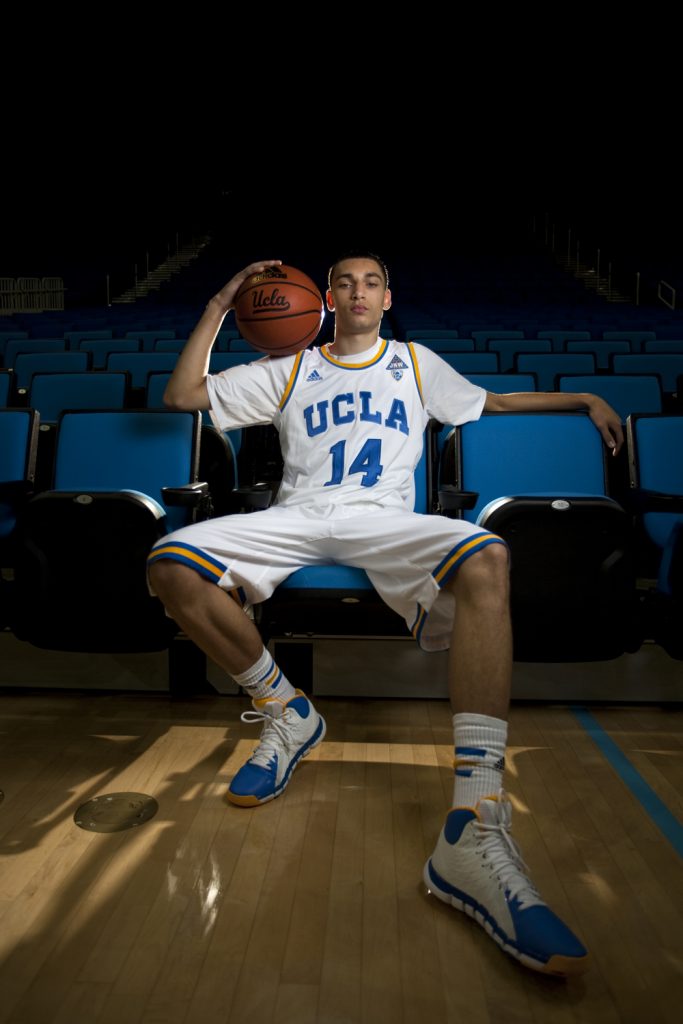 Currently the best player on the Chicago Bulls, Zach LaVine continues to grow as an NBA star. After one year at UCLA, LaVine was selected 13th overall in the 2014 NBA Draft. He is a 2x NBA Dunk Contest champion, and is known for beating out Aaron Gordon in one of the best dunk contests in NBA history.
6. Kyla Ross – Gymnastics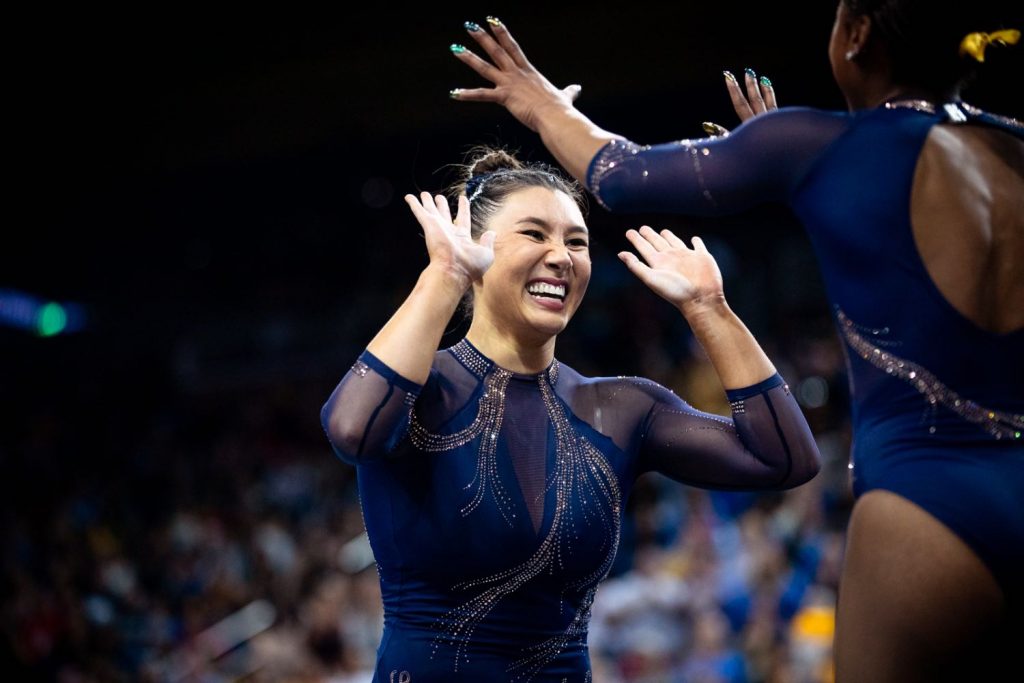 At the 2012 Summer Olympics in London, Kyla Ross helped Team USA win a gold-medal with her exceptional performances on the uneven bars and balance beam. Ross won a national championship during the 2017-2018 season, and later became the 2nd NCAA gymnast ever to record a perfect 10 score on all four apparatuses twice in their career.
5. Gerrit Cole – Baseball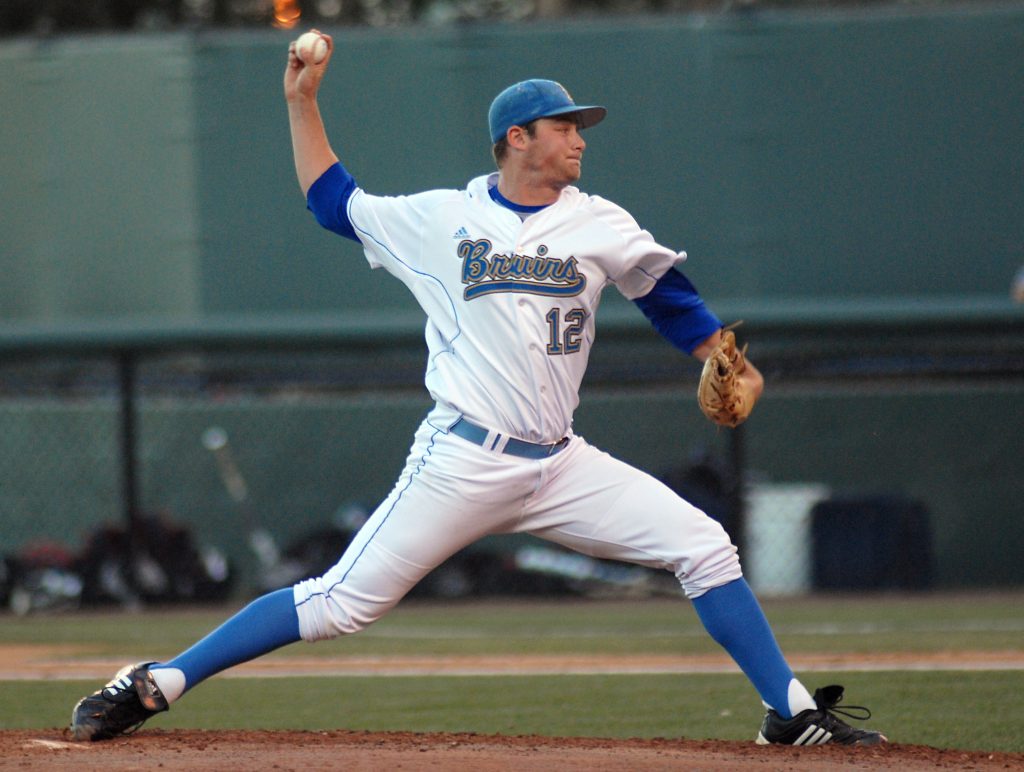 After graduating high school in 2008, Gerrit Cole turned down a multi-million dollar offer from the New York Yankees and honored his commitment to play baseball at UCLA. After three years pitching for the Bruins, Gerrit was drafted #1 overall in the 2011 MLB Draft. Eight years later, Cole is a 3x All-Star and the highest paid pitcher in MLB history.
4. Trevor Bauer – Baseball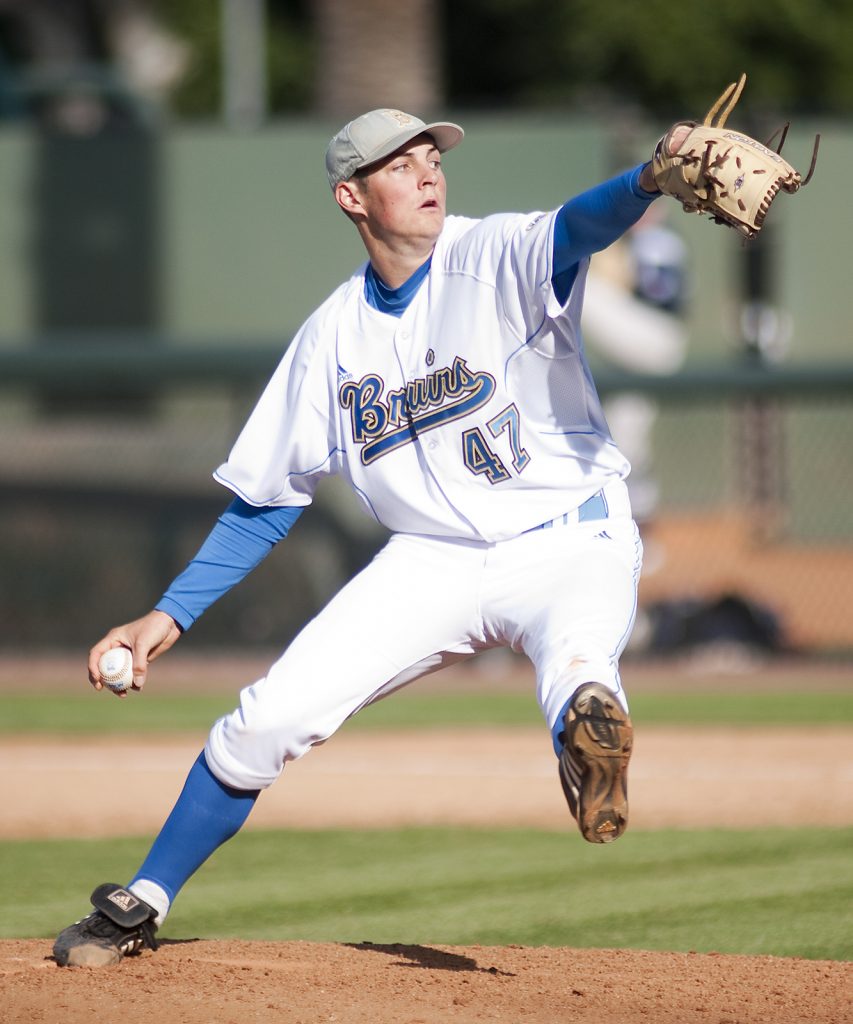 Trevor Bauer won the 2011 Golden Spikes Award, given to the best player in college baseball. He was drafted 3rd overall in the 2011 MLB Draft, selected as an All-Star in 2018, and won the NL CY Young Award in 2020. Another outspoken athlete, Bauer has made it his goal to make the game of baseball fun again. He has criticized MLB for its inability to market their athletes and has started his own media company around life in professional baseball.
3. Sydney Leroux – W. Soccer
Sydney Leroux competed for the UCLA Women's Soccer Team from 2008-2011, ranking 4th all-time in points, goals and game winning goals for the Bruins. She won a gold-medal for Team USA in the 2012 Olympics and helped the USWNT win the 2015 FIFA Women's World Cup. Leroux's athletic achievements, outgoing personality, and beautiful family has helped her amass one million followers on Instagram.
2. Katelyn Ohashi – Gymnastics
Katelyn Ohashi's journey to viral sensation did not come easy. As a junior competitor, Ohashi was one of the best in the world, beating out Simone Biles for a gold-medal in the 2013 American Cup. Due to injuries, she was unsure of whether she could compete internationally and decided to enroll at UCLA. On January 12th 2019, Ohashi completed a floor routine that broke the internet and now has over 133 million views. She has used this fame to spread positivity for other gymnasts and female athletes. She mad an appearance on the Ellen DeGeneres Show, LeBron James' "The Shop" and even participated in the NBA All-Star Weekend Celebrity Game.
1. Lonzo Ball – Basketball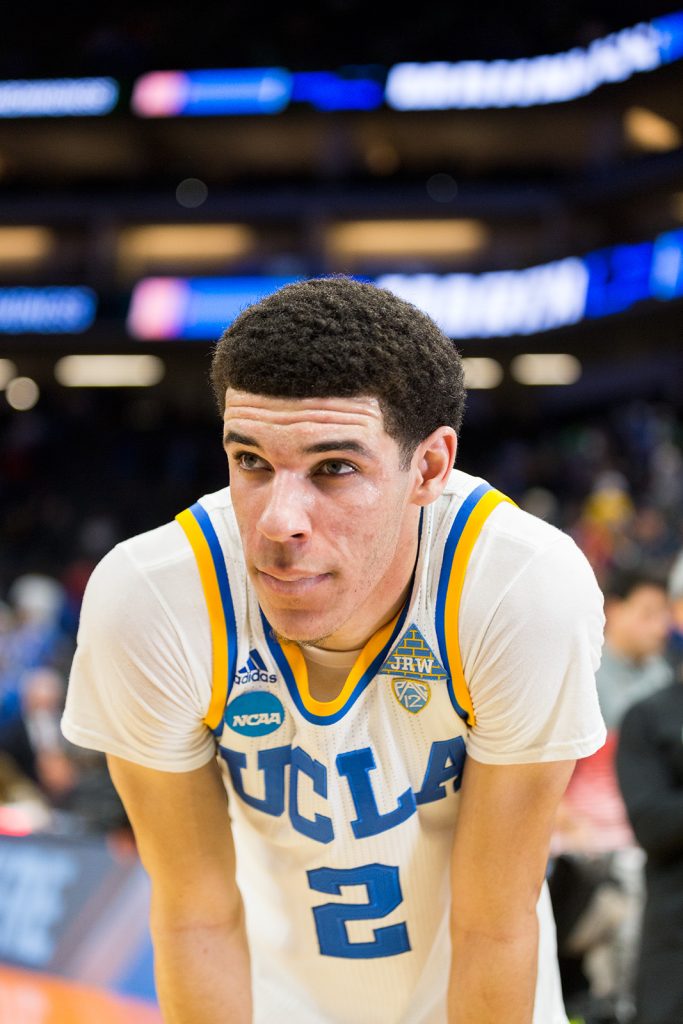 Lonzo Ball earned every accolade possible for a high school athlete, including being named Mr. Basketball USA and the #1 point guard recruit in the country. During his one and only season at UCLA, Ball led the nation in assists and was a unanimous First Team All-American. Lonzo brought UCLA Basketball back into national title contention for the first time all decade and went on to be selected #2 overall by the Los Angeles Lakers in the 2017 NBA Draft. Despite his up and down NBA career thus far, Lonzo and his family have remained in the spotlight thanks to his talented brothers, the Big Baller Brand, and reality TV show. Lonzo has separated himself from BBB, but his basketball talent, budding rap career, and 8.9 million Instagram followers makes him the most polarizing and influential UCLA athlete of the last decade.