When the weekend comes around, it is the perfect time to explore Westwood and the greater Los Angeles area. And what better of a way to get to know the city than to get food? The best way to start your weekend off is with a great brunch, and there are numerous places in Los Angeles that offer a delicious selection. If you want to stay in Westwood or even branch out and take a drive down to Malibu, there are plenty of options for you.
Here are some great spots that you will definitely want to hit:
Urth Caffe (Locations in: Beverly Hills, West Hollywood, Santa Monica)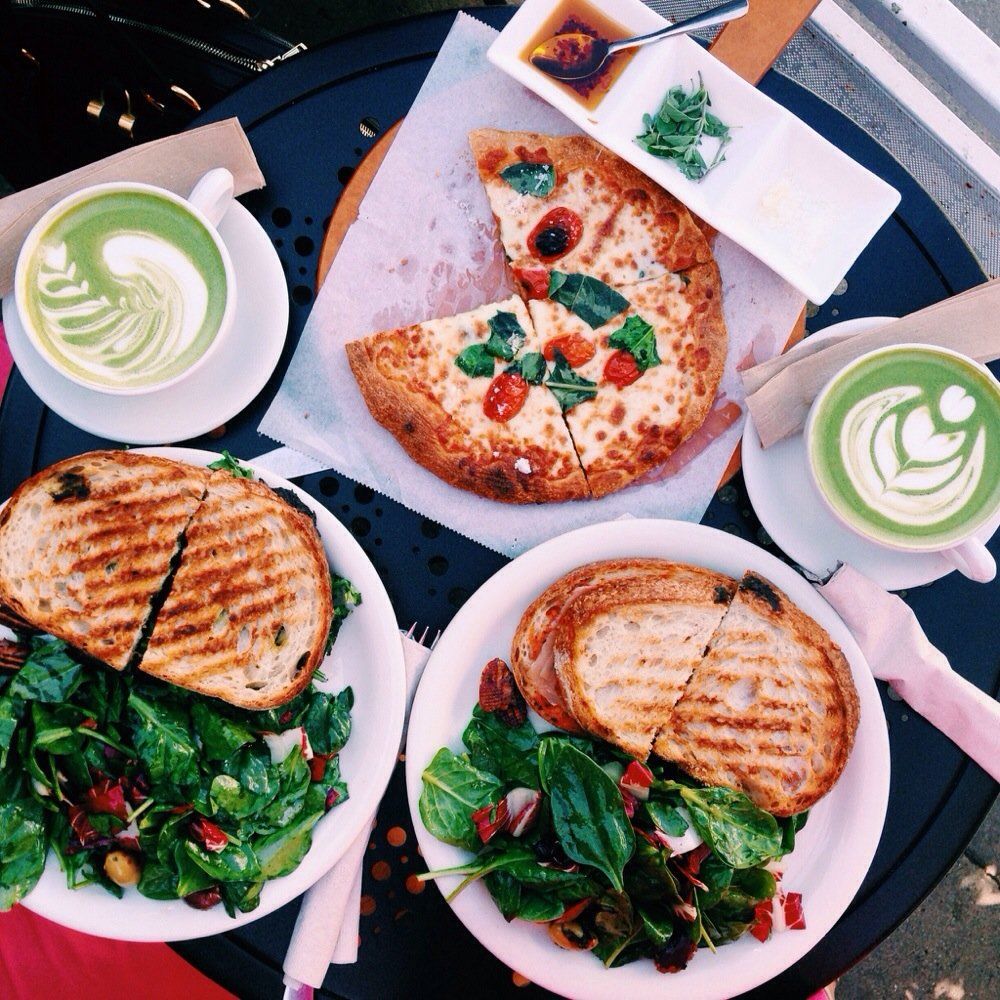 Urth Caffe is a very trendy cafe that every person who visits or lives in California should go to. They serve a variety of things such as sandwiches, salads, pizza, boba, and mac& cheese. They also have a good bakery selection with items such as bread pudding, scones, croissants, and muffins. Their fresh fruit is also a great addition to any meal you order.
Malibu Farm
If you have enough time in your schedule to make your way down to Malibu, definitely stop at Malibu Farm. Not only is the food great, but it is on a pier where you can take in the stunning views of the California Coast, as well as take some Instagram-worthy photos.
Le Pain Quotidien (Locations in: Westwood, Brentwood, Santa Monica)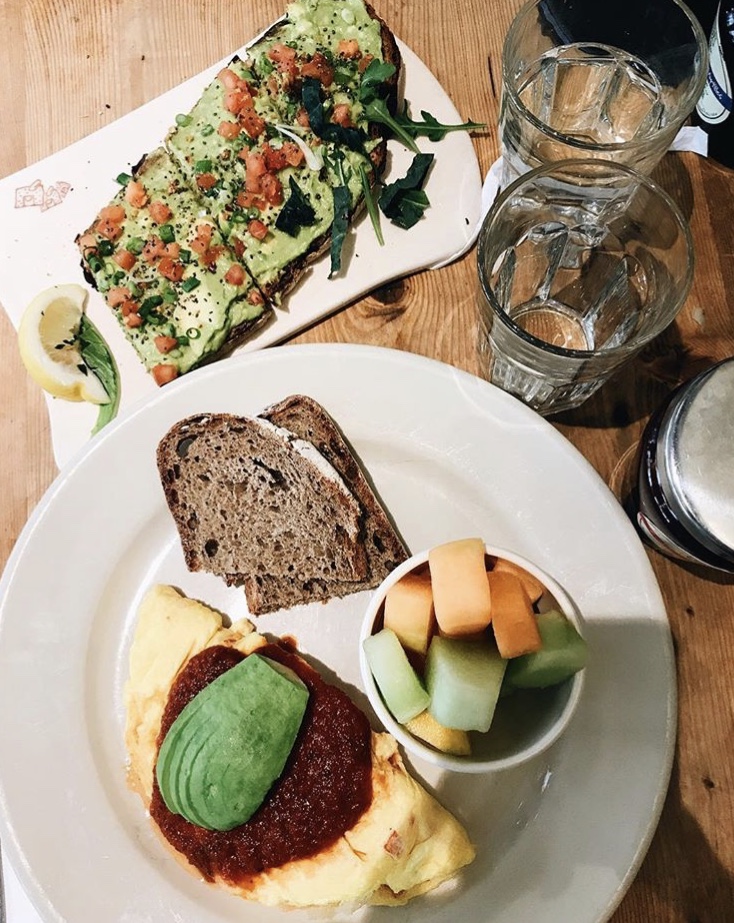 Whether you want to stay in Westwood or explore other areas of LA, Le Pain Quotidien is a great spot to hit. It has a variety of staple breakfast foods, along with items such as avocado toast and smoothie bowls.
The Butcher's Daughter  (Location: Venice)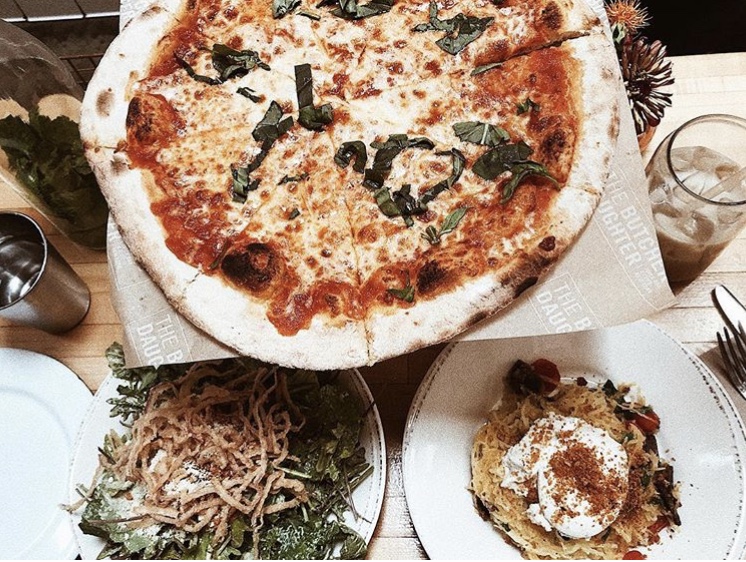 The Buther's Daughter is commonly known as "a vegetable slaughterhouse" and is a vegetarian restaurant. Whether you are a vegetarian or not, it has a menu that everyone would love. They have acai bowls, breakfast burritos, pizza, and smoothies, along with several other items.
Blu Jam Cafe (Locations in: Hollywood, Brentwood, Downtown Los Angeles)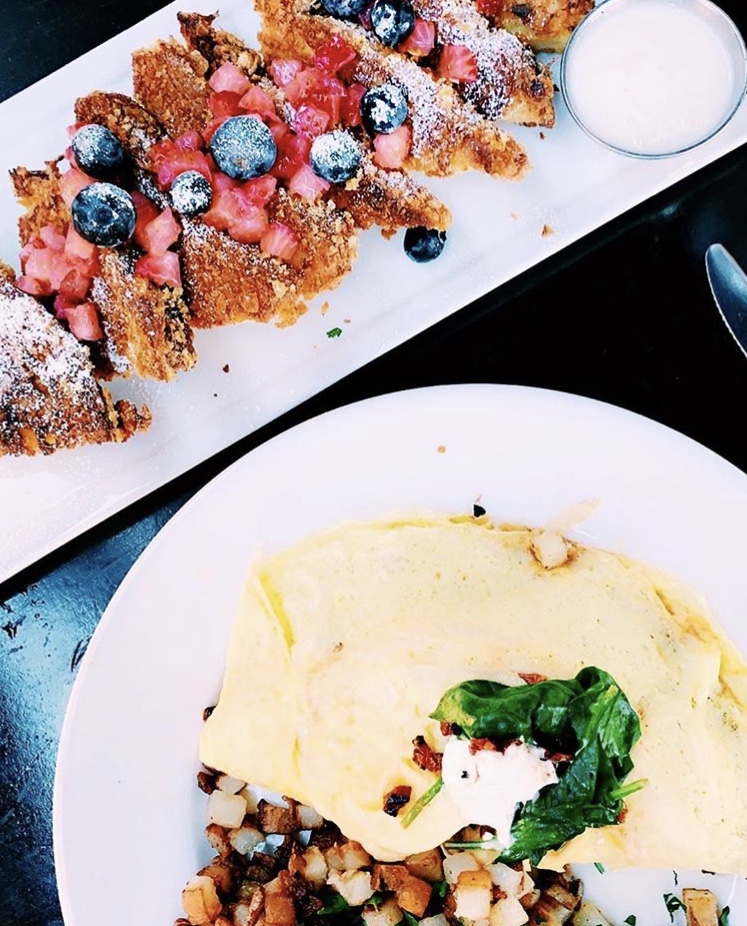 Blu Jam Cafe has an array of mouth-watering food, as well as the option of all day breakfast. They have crunchy french toast, an egg benedict sandwich, and steak hash. The food will definitely have you eager to post a picture on your Snapchat and Instagram.
There are countless places to eat brunch at in Los Angeles, and these restaurants are just a few. So go out, get hungry, and grub!