November has arrived, and fall is fully in session. It's no secret that Los Angeles isn't known for having highly distinctive seasons, so if you're looking to get into the autumn mood by curling up with a cozy book, we've got you covered.
"The Picture of Dorian Gray" by Oscar Wilde
Standout quote: "Nowadays people know the price of everything and the value of nothing."
Oscar Wilde's "The Picture of Dorian Gray" is a harrowing classic that's just the right amount of horror, light fantasy and Gothicism to get you feeling all the fall feels. The novel follows the titular Dorian Gray as he maintains his picture-perfect demeanor, despite descending into a dangerously hedonistic life of vanity, self-indulgence and immorality. It's a relatively easy read compared to other classics, and it'll be sure to get you hooked in just a few pages.
"Pride and Prejudice" by Jane Austen
Standout quote: "In vain have I struggled. It will not do. My feelings will not be repressed. You must allow me to tell you how ardently I admire and love you."
Jane Austen's "Pride and Prejudice" has been well renowned since its release, and for good reason. The classic romance between Elizabeth Bennet and Mr. Darcy is quite possibly one of the most recognized enemies-to-lovers arcs, and the Regency England setting makes their story an even cozier one. If you're looking for a heartwarming historical romance to read by the fireplace, this is definitely the book for you.
"Normal People" by Sally Rooney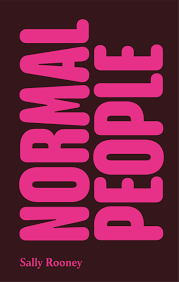 Standout quote: "Life offers up these moments of joy despite everything."
"Normal People" is a contemporary novel exploring the course of Connell and Marianne's tumultuous relationship from adolescence to adulthood. Their winding paths refuse to stay apart, and their unabashed flaws as characters make their complex interactions feel all the more realistic. It may not be a simple, lighthearted romance, but it offers a painfully accurate depiction of modern-day love and friendship that, if you allow it to, just might resonate with you.
"We'll Never Be Apart" by Emiko Jean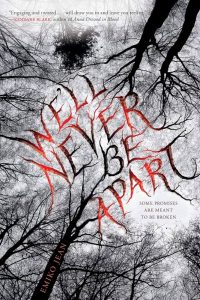 Standout quote: "Grief is a powerful thing, and sometimes, if it's ignored, we can become lost in it."
"We'll Never Be Apart" is Emiko Jean's debut novel, following the story of Alice, who resides in a mental ward at Savage Isle. Haunted by her past, she's determined to get revenge on her sister, Cellie, who set the fire that killed Alice's boyfriend. But as her new friend, Chase, helps her seek vengeance, Alice discovers that her past is full of secrets she must investigate and uncover. If you're looking for a thrill, this is the perfect autumn read.
Grab a book, turn on the fireplace and curl up for a cozy read: fall has arrived!
—-
Featured Image via Adobe Stock