For the past couple of years, the opening of 99 Ranch has been long awaited by those both inside and outside of the Asian community. It stands within the cluster of markets in central Westwood, such as Bristol Farms and Sprouts, providing a staple Asian supermarket source for the Persian Square.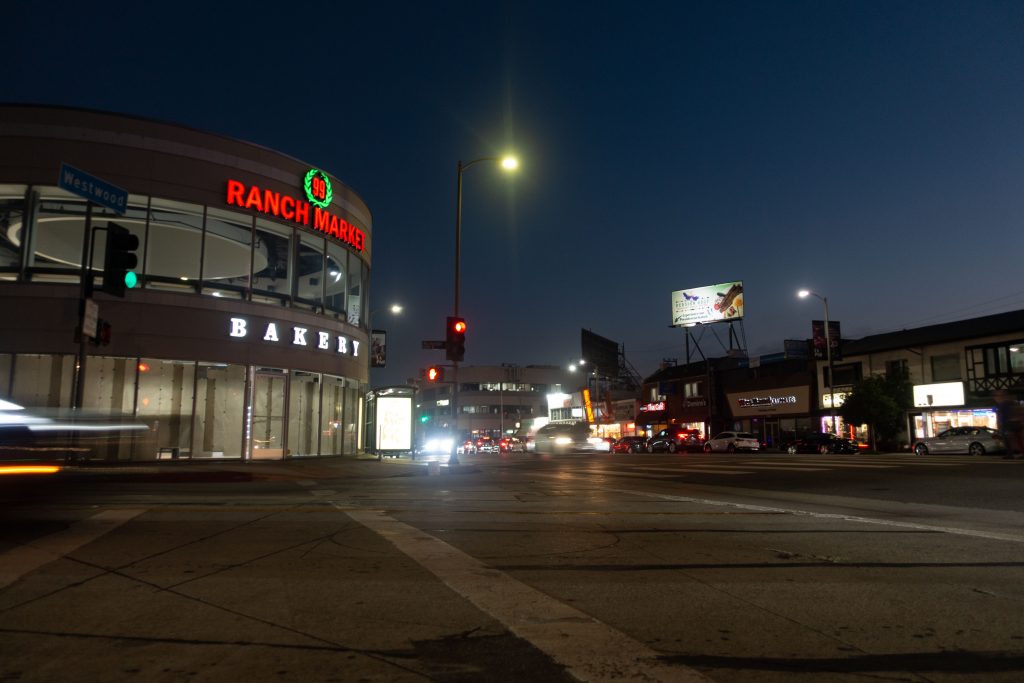 This 99 Ranch sits one block away from the newly opened Nimoy Theater and the corner CVS. According to the Los Angeles Times, the store is in its "final stages of city inspections" and will hopefully open by the end of the year.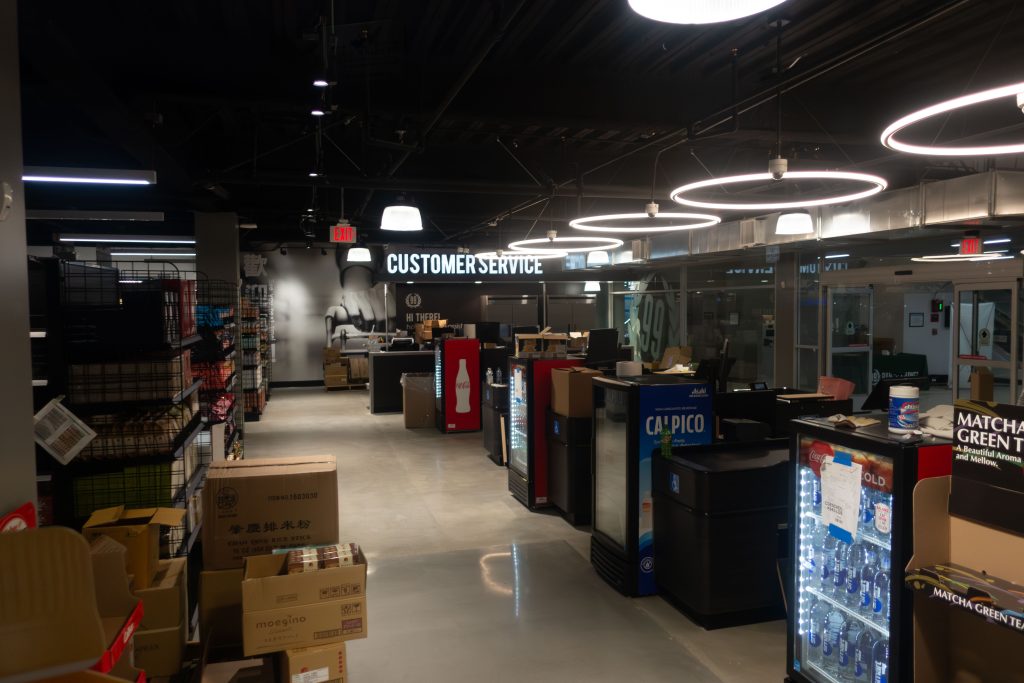 Modern lighting fixtures illuminate the checkout stations of 99 Ranch.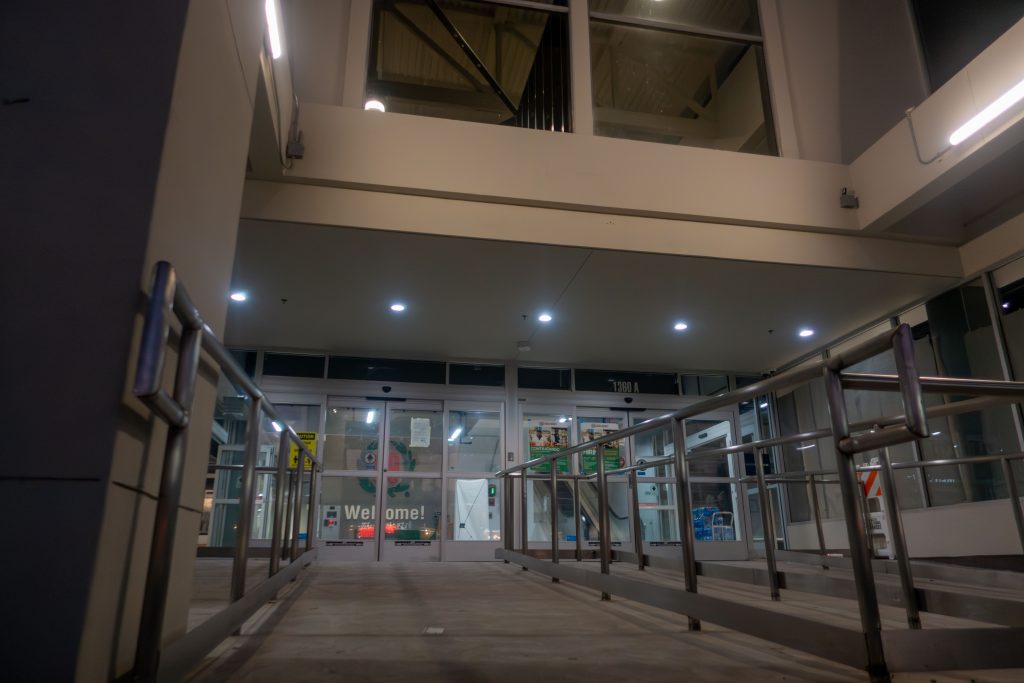 The front entrance of the supermarket features an enter and exit railing system.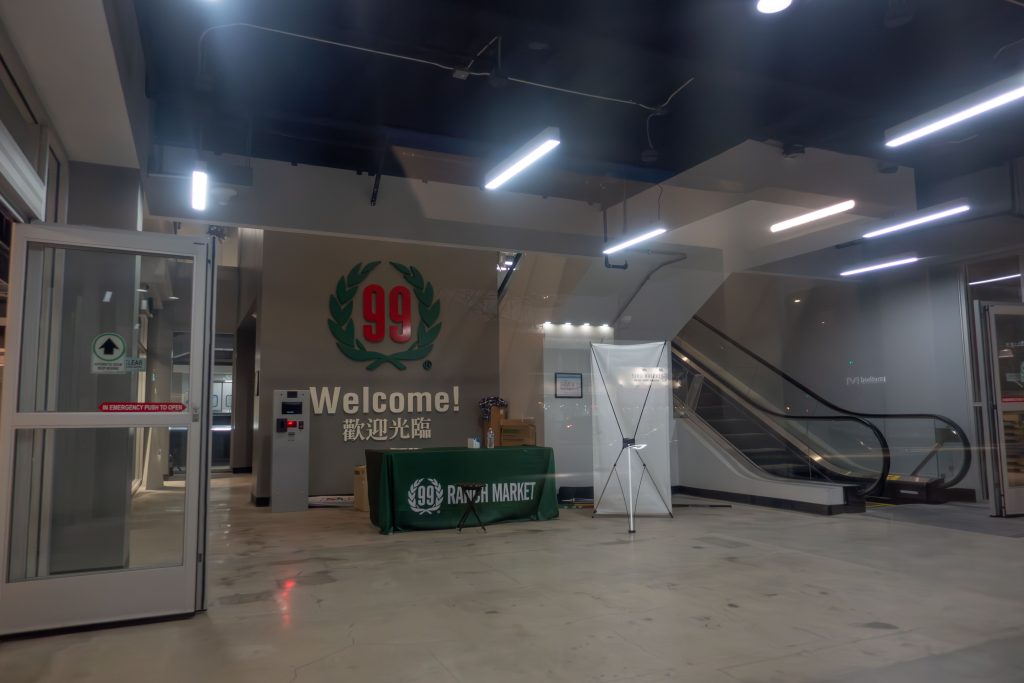 The market has an escalator system toward the second floor,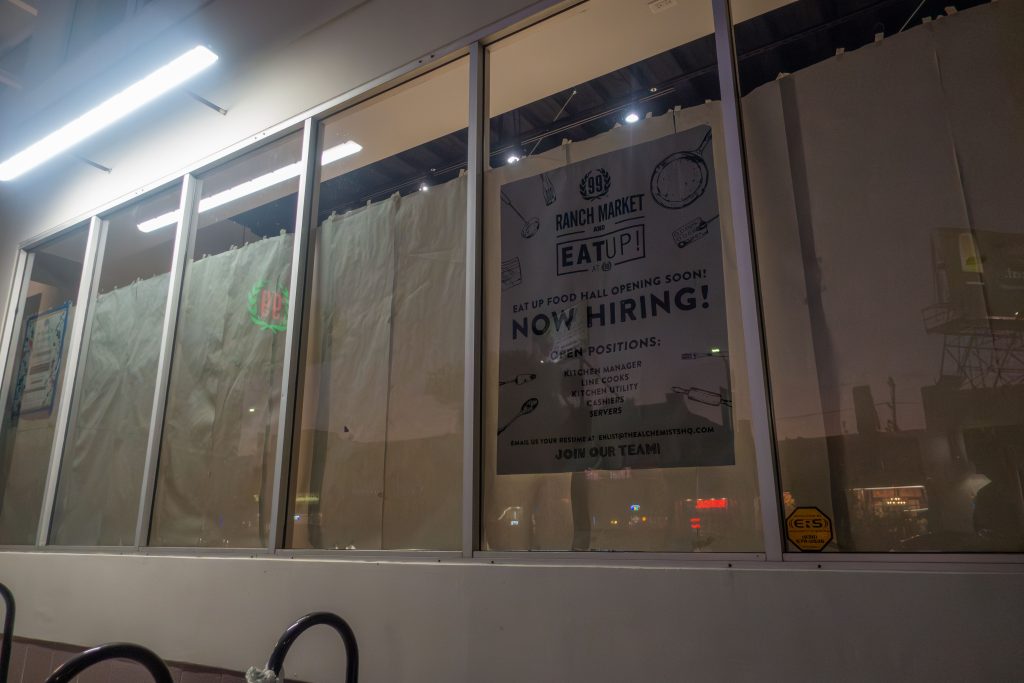 A 99 Ranch hiring poster is placed on the front of the store, offering positions from cooks to cashiers.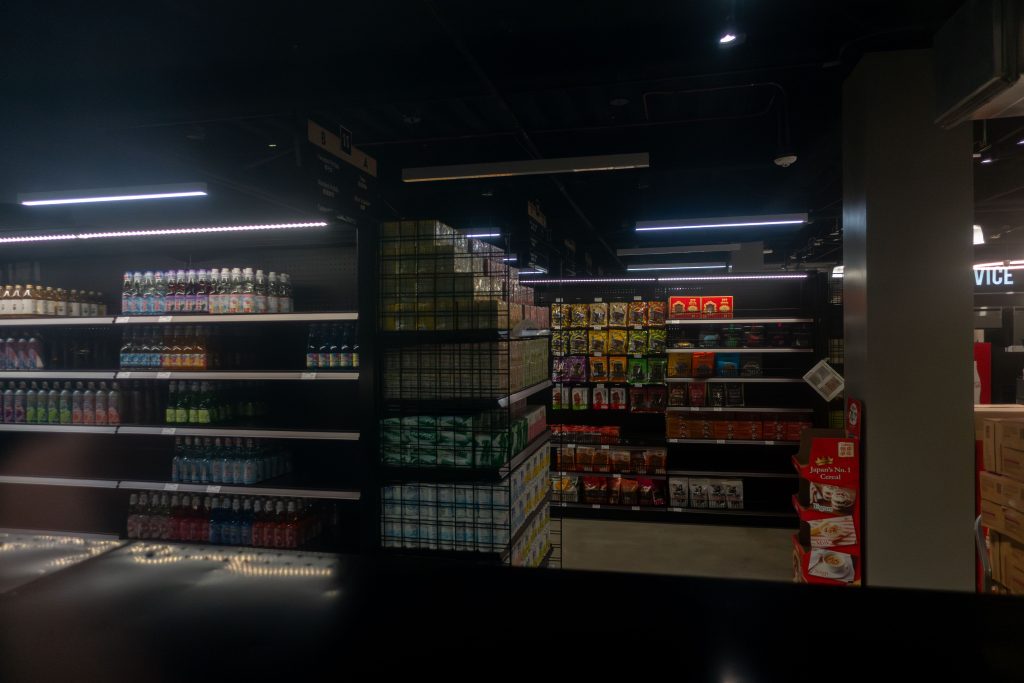 Two rows of shelves in the supermarket stand, both dimly lit. Packs of drinks from juice boxes to Ramune bottles can be seen stocked on the outermost shelves, with dried snacks taking up the next row.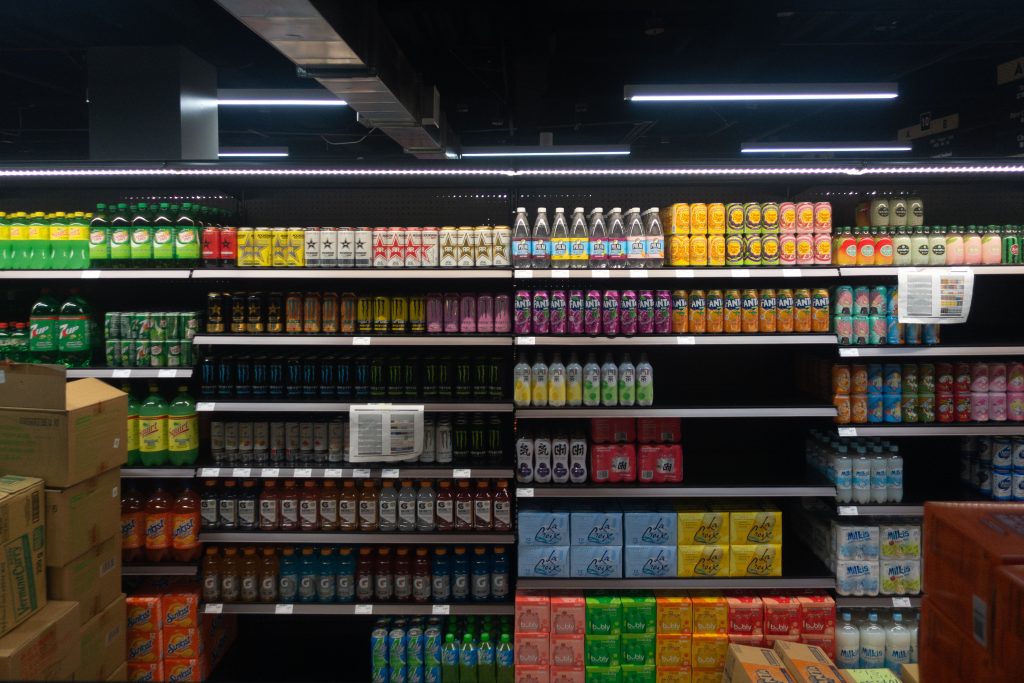 A view of the drinks aisle, where the shelves are almost fully stocked. Drinks of all kinds are placed on the shelves, not just those of Asian varieties.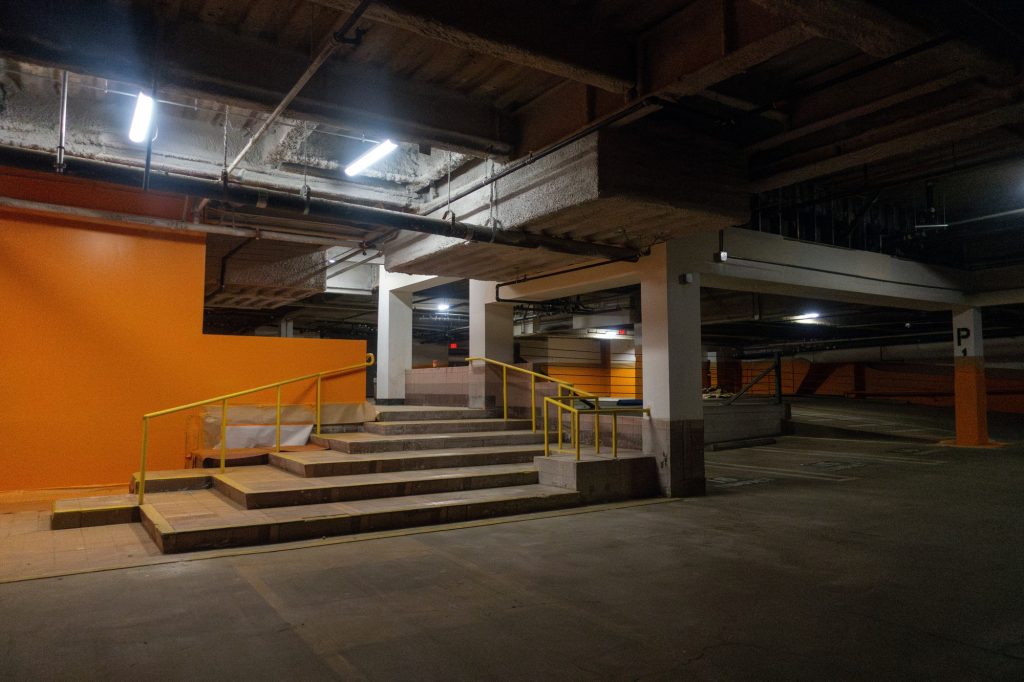 A view of the stairs on one of the parking lot floors of the Westwood 99 Ranch. The parking lot below offers four floors but is still undergoing renovation, so it is important to keep in mind what has yet to be worked on.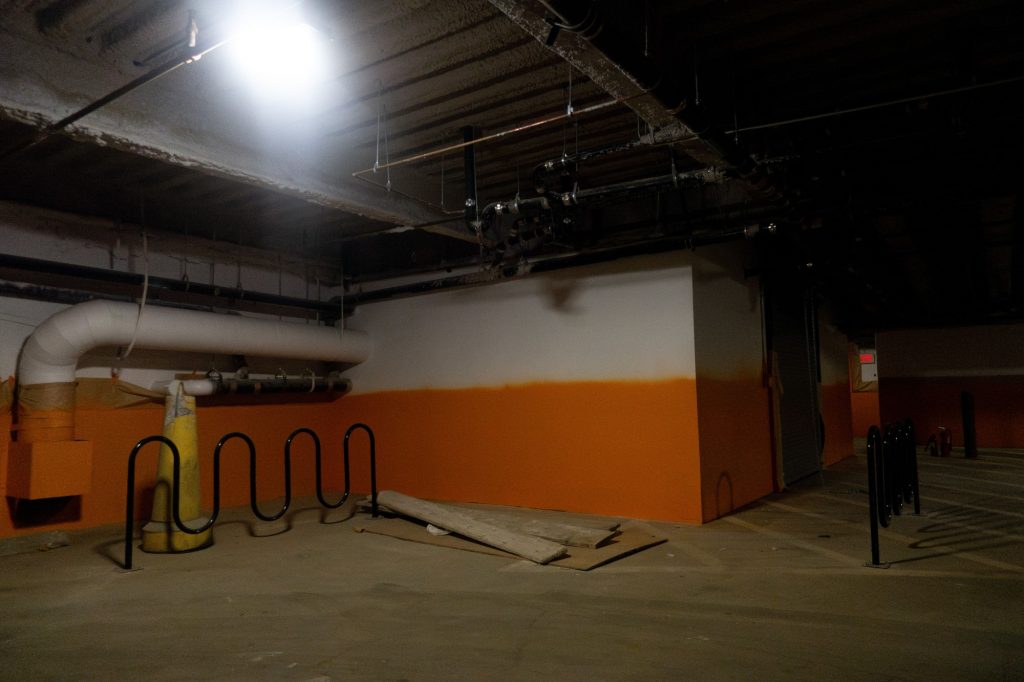 A bike rack is located in a corner of one of the parking lot floors. The parking lot below offers bicycle parking for rainy days.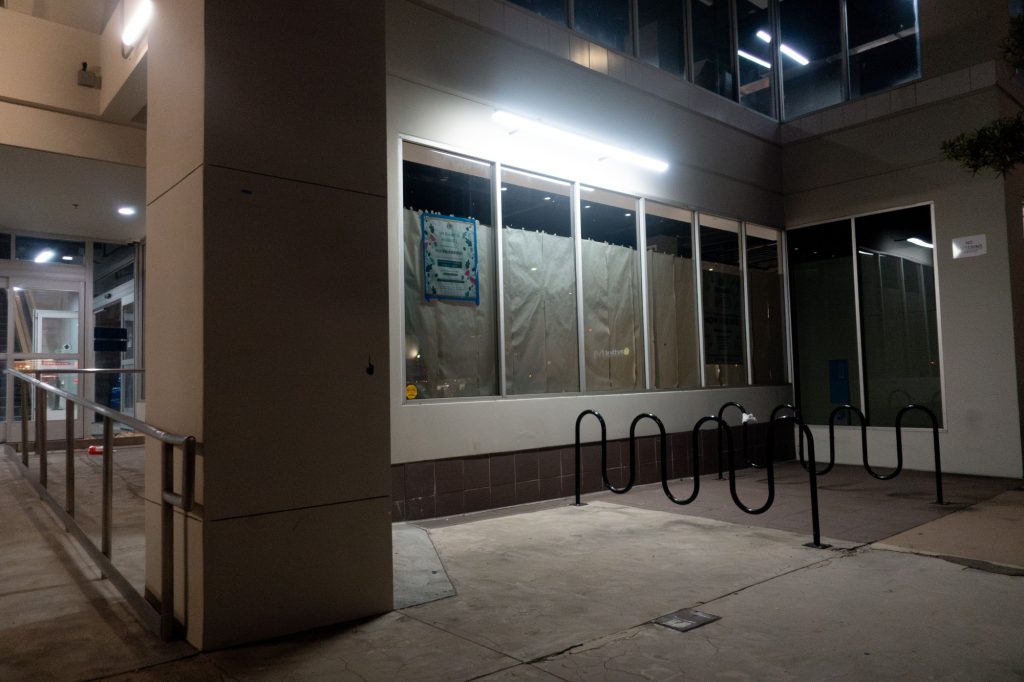 Two bike racks are next to the windows outside of the supermarket's ground floor. Bike parking is also offered on the ground floor for those on quick trips.