As a college student, it's reasonable to get overwhelmed especially during midterms and finals season. Sometimes, it gets too time-consuming and tiring to cook. Instead of forcing yourself to cook a boring meal, you should reward your hard work by ordering some food and having it delivered. Who says eating at home can't be fun? Here are some top delivery orders that could make up for a tiring quarter and our inability to go out!
1. KyoChon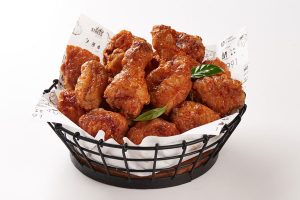 Photo by: Urban Dining Guide
Whether you want lunch, dinner or a late night meal, the authentic and flavorful chicken wings are such classics. Don't underestimate the large-size orders because once you start, it is almost impossible to stop eating this delicious goodness. The juicy and tender wings range from saltier soy garlic wings to sweet honey wings.
Pro tip: Ordering a combination of both will take you into an addicting and never-ending adventure of a sweet and savory flavors.
2. Marugame Udon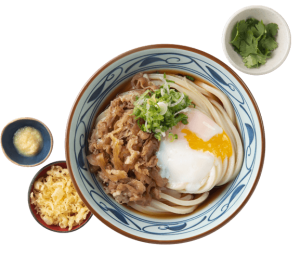 Photo by: Marugame Udon
When you get cold or drained late at night, there is nothing better than enjoying a bowl of warm noodles and soup. A comforting meal can help you relieve your stress, even just for a little. Paired with various side dishes of fried vegetable tempura, potatoes, or even tamag-style eggs, Marugame Udon fulfills the formula to a satisfying dinner.
3. Jon & Vinny's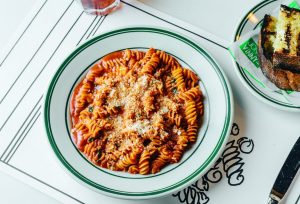 Photo by: Los Angeles Magazine
Friendly note: This may fall under the pricier side.
A friendlier note: It is worth every penny.
Jon & Vinny's is an LA-classic food place that is worth the hype. Their spicy fusilli pasta is just as good, sometimes even better, than it seems and gives you a flavorful experience like no other. Beware, their perfect mix of sauce and spices is very delicious and unique.
4. Chipotle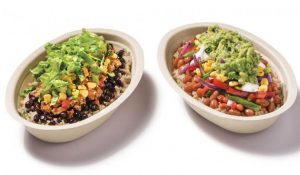 Photo by: QSR Magazine
Burritos, burrito bowls and tacos are always the way to go. Chipotle is a convenient option that also provides healthier alternatives, such as their cauliflower rice base and their salad bowl. If you are looking for delicious, convenient and healthy food, Chipotle might be the place to go.
5. Backyard Bowls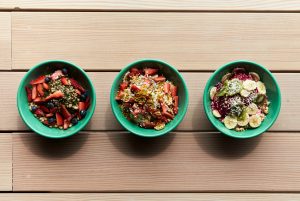 Photo by: Backyard Bowls
Finally, it is important to have a good start to your day. Whether you are looking for a fresh breakfast or brunch, acai bowls are a perfect option. The sweet and sour combinations of fruits, nut butters and other toppings make up a nutritious and delicious meal. If you are looking for something warm early in the day, you can also go for their flavorful oatmeal options. Mixing and matching may be the key to your meal.