Your next read is already written — in the stars!
Aries — "Macbeth" by William Shakespeare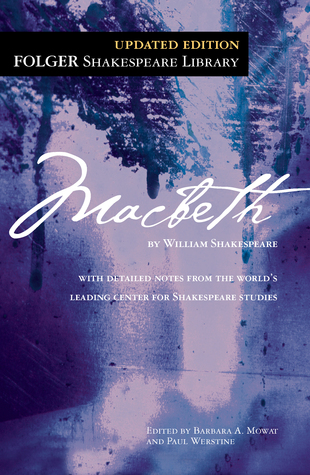 Photo via Goodreads
One of Shakespeare's most popular — and violent — plays, "Macbeth," features a trio of witches who drive a power-hungry couple to kingship and eventual madness. As natural leaders, Aries readers will root for Macbeth's power play while critiquing his less intelligent decisions. Though Shakespeare can be tough stuff, Aries' dramatic flair will help them appreciate the theatrics!
Taurus — "Pride and Prejudice" by Jane Austen
Photo via Goodreads
Just like Tauruses, "Pride and Prejudice" is classic and dependable! Jane Austen's most popular novel is a love story between a headstrong woman and a stoic man who must overcome their differences to be together. Taurus readers will relate to Elizabeth Bennet's stubborn nature and exercise their trademark loyalty by appreciating a classic romance.
Gemini — "Someone Who Will Love You in All Your Damaged Glory" by Raphael Bob-Waksberg
Photo via Goodreads
Written by the creator of "BoJack Horseman," "Someone Who Will Love You in All Your Damaged Glory" is a collection of short stories that is as comedic and emotional as multifaceted Geminis. The book is humorous even when discussing complex topics such as love and loss, a combination that perfectly suits clever Gemini readers!
Cancer — "Almond" by Won-Pyung Sohn
Photo via Goodreads
Cancers' ability to genuinely empathize with others makes "Almond" the perfect book for them. The novel centers on Yunjae, a young boy born with a brain condition that makes it difficult for him to feel or recognize emotions; however, the connections he makes with others bring out the humanity in every character. Yunjae's journey will tug on your heartstrings, making it an especially great read for sensitive Cancers!
Leo — "If We Were Villains" by M.L. Rio
Photo via Goodreads
For theatrical Leos, the Shakespearean setting of "If We Were Villains" will feel like home. The novel follows a group of theater-obsessed college students who are utterly inseparable — until one of them is found dead. The book's many twists and turns create an intricate mystery that a Leo reader's determination will drive them to solve.
Virgo — "Goodbye, Again: Essays, Reflections, and Illustrations" by Jonny Sun
Photo via Goodreads
The catharsis and light humor of the essay collection "Goodbye, Again" make it the perfect relaxation tool for driven and detail-oriented Virgos. Combining personal anecdotes with illustrated instructions on succulent care, the book empathizes with workaholics and advocates the necessity of self-care. Although they're known for being reliable for others, this book will show Virgo readers that they should prioritize their own happiness as well.
Libra — "One Last Stop" by Casey McQuiston
Photo via Goodreads
Combining swoon-worthy romance with science fiction, "One Last Stop" is a story as charming as Libras! Throughout the novel, long-time lone-wolf August finds a home in New York City among close-knit friends, a vintage pancake diner and an intriguing love interest… who may be displaced from the 1970s. August's journey to connect with the world around her is in tune with harmonious Libras, who can be trusted to root for romance — even when it bends space and time.
Scorpio — "The Secret History" by Donna Tartt
Photo via Goodreads
The most intense of the zodiac signs, Scorpios' trademark passion perfectly suits the paragon of dark academia that is Donna Tartt's "The Secret History." A modern classic, the book begins with a murder incident before introducing a group of intense students who commit atrocities in the name of art. The magnetic and morally-gray nature of the novel is one that will leave even dynamic and intelligent Scorpio readers speechless.
Sagittarius — "People We Meet on Vacation" by Emily Henry
Photo via Goodreads
As can be assumed from its title, "People We Meet on Vacation" is the perfect jet-setting tale for the adventurous spirit of a Sagittarius. The novel recounts the decade-long story of Poppy and Alex, friends who have taken a joint vacation every year and may have fallen in love along the way. The will–they–won't–they love story is perfectly suited for a Sagittarius reader's curiosity and will put their trademark optimism to work!
Capricorn — "Vicious" by V.E. Schwab
Photo via Goodreads
Although Capricorns are more reserved than other zodiac signs, V.E. Schwab's "Vicious" is the perfect book for them to embrace their dark side. The main character, Victor, is a chillingly practical antihero determined to exact revenge on a friend who landed him in prison. What follows is a game of cat-and-mouse between two intelligent and utterly wicked individuals. While perhaps less villainous, the patient and driven nature of Capricorns make them a worthy match for this novel!
Aquarius — "This is How You Lose the Time War" by Amal El-Mohtar and Max Gladstone
Photo via Goodreads
For open-minded Aquarians, the dual perspectives and intricate world-building of the science fiction novella "This is How You Lose the Time War" make it a must-read. The novel features two women on opposite sides of a futuristic war who exchange taunting notes that grow increasingly romantic. The book's innovative format and unique twist perfectly suit the odd interests of Aquarius readers!
Pisces — "The Magic Fish" by Trung Le Nguyen
Photo via Goodreads
Combining heartfelt words with brilliant illustrations, Trung Le Nguyen's graphic novel "The Magic Fish" is the perfect expression of Pisces' artistic spirit. The story recounts fairytales from around the world as a young boy struggles to come out to his mother, a Vietnamese immigrant. Alongside whimsical art, the novel discusses loss, language barriers and unshakable love among family, a combination that will leave emotional Pisces readers in happy tears.