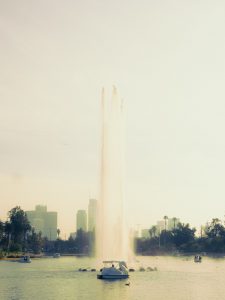 Do you feel the need to just get out there and escape from it all? Do you feel claustrophobic being stuck on campus, wanting to see new sights? Do you want to start treating this city like a home rather than just where you go to school? Come with us as we transport you to some of LA's most unknown, most awe-inspiring, and sometimes even most surprising attractions. Come with us as we peek into the unknown.
Echo Park Lake, Echo Park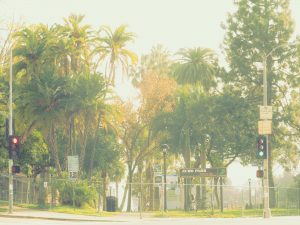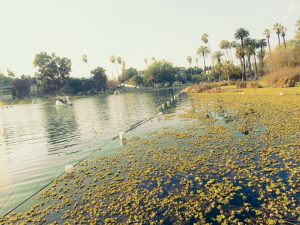 With its 29 acres of lotus adorned, man-made lake and shaded lawns, Echo Park Lake is the neighborhood's crown jewel. Having undergone a $65 million renovation in 2013 – which revealed in the drained lake such gems as guns, a payphone, and a boot – this rejuvenated reservoir now advertises the perfect off-campus adventure. While it's surrounded by the city's constant commotion, Echo Park Lake offers a moment of peace in the City of Stars.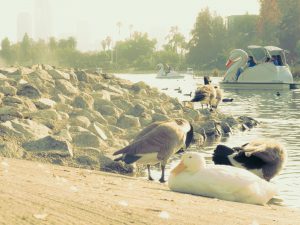 For only $11 per person, you can rent a Swan Boat to experience the lake closer than ever. Once on the water, pedal through the bright lotus water gardens, imported from China in the 1920s. You can watch the ducks and water life swarm for tiny crumbs of bread that kids are not really supposed to be throwing in but do anyway. No matter what you do on the lake, you will have front row seats to LA's grandest water show.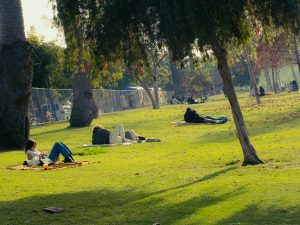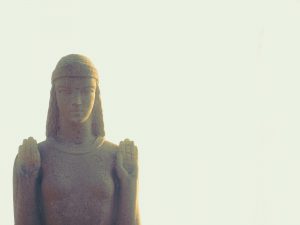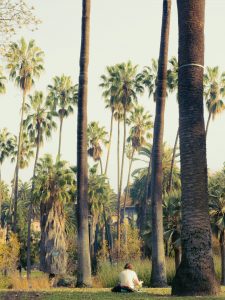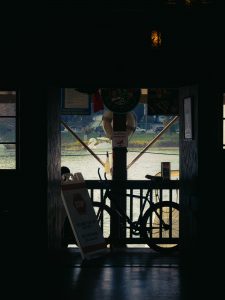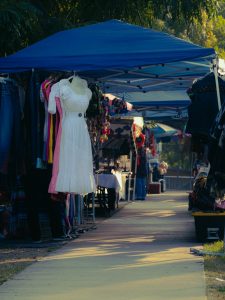 If you're looking for more than just a water retreat, try out some of the park's land features. Throw down a blanket on the greens and treat yourself to some R&R under the palm leaves. Or grab a book and transport your studying onto the waterfront. if you're hungry, just step through the gate and you'll find yourself in the market for a quick bite to eat, and some beautifully multi-colored artisan work.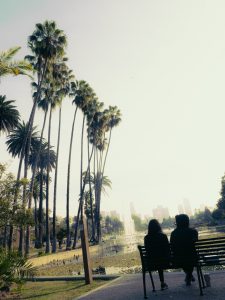 But really, Echo Park is more than just its lake. The lake's establishment, with the help of several of the community's strongest supporters, has helped transform the neighborhood into a thriving part of the city. Because of this pillar, Echo Park offers a unique and lively stretch of stores along Sunset Boulevard.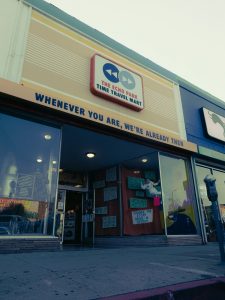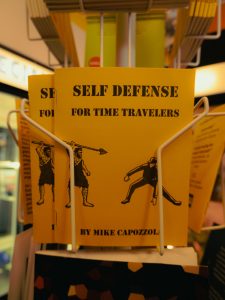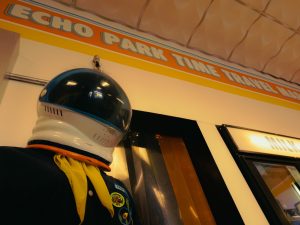 If you ever find yourself in need of time travel souvenirs and gear, come to the Echo Park Time Travel Mart where you can buy anything from trapped industrial revolution pollution to canned mammoth chunks. The store also serves a dual purpose as a nonprofit, putting all proceeds towards improving underprivileged students' literacy and creativity (if you feel like volunteering, ask about the organization, 826la).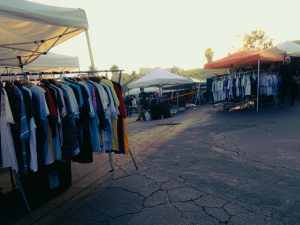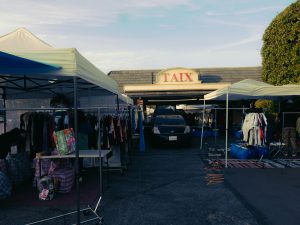 The neighborhood comes together on Saturdays and Sundays (from 10am to 3pm) at the intersection of Sunset and Glendale to form the Silverlake Flea: an outdoor market selling a variety of goods made by some of LA's most creative vendors.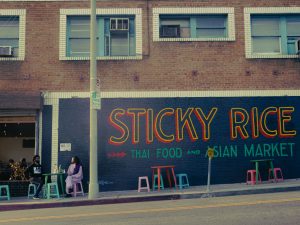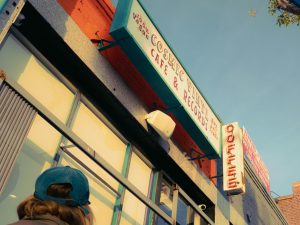 Further down the road you will find Sticky Rice – an authentic Thai restaurant – and Cosmic Vinyl – a record shop and vegan coffeehouse combo that sells both used audio equipment and vegan pastries, sandwiches, and coffee. On your way out of Echo Park Lake make sure to stop by the Sunset stretch and support the local businesses!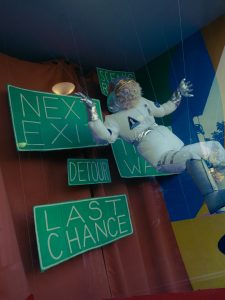 And with that, this adventure has to come to a stop, but never an end. Join us next time as we set off again to discover more of LA's most unknown attractions. Tune in next time. Same Bat-Time, same Bat-Channel!