Amid food hacks, duets and overwhelmingly arm-heavy dances, a literary subset of TikTok has emerged, aptly titled "BookTok." On this side of the app, users upload videos recommending books across many genres, from romantic comedies to big-name classics.
Given the sheer number of recommendations, it can be hard to narrow down a book to read while lounging by Tongva Steps or drinking coffee at Kerckhoff. As a longtime book lover and a shameless bandwagoner, I've compiled a short list of BookTok's best and brightest to make choosing your next read less stressful than passing your classes.
1) "Circe" by Madeline Miller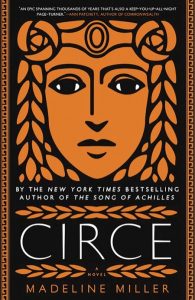 Photo via Goodreads
To anyone who grew up with the "Percy Jackson" series, Madeline Miller is your new best friend. Her novel "Circe," based upon classic Greek mythology, is a subtle yet stunning character study featuring a powerful witch who is best known for turning men into pigs. Pretty fun stuff. Circe is a weak and naive demigod who, when banished to a secluded island, flourishes into a witch formidable enough to face dangerous men, vengeful gods and even the trials of motherhood. Despite its immortal characters, "Circe" is a story concerned with personal growth, complex relationships and, above all else, what it means to be human. Pick up this book when you need some motivation to go from struggling student to college grad!
2) "The Love Hypothesis" by Ali Hazelwood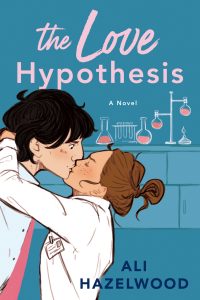 Photo via Goodreads
Riddled with miscommunication, forced proximity and a little bit of fate, "The Love Hypothesis" is a Hallmark movie in the form of literature — which is, in my opinion, a compliment. The book stars Olive, a graduate student at Stanford University, who pretends to date brooding professor Adam Carlsen in a series of unbelievable yet undeniably entertaining hijinks, a staple of the romance genre. Despite her original apprehension, Olive finds herself falling for Adam as they spend more time together, unlocking a softer side of him beyond his tough exterior. I could feel the chemistry between the two leads in a classic opposites-attract style dynamic, and their banter, while repetitive at times, is genuinely funny. If you're looking for a refreshing break from your textbooks, pick up this light college-based romance where undergraduate work is thankfully sidelined.
3) "The Poppy War" by R. F. Kuang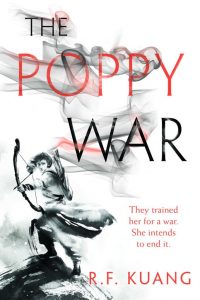 Photo via Goodreads
If you're in the mood for a completely different vibe from the light romance of "The Love Hypothesis," R. F. Kuang's "The Poppy War" is a dark, distressing and unquestionably necessary read. Based upon the 1937 Rape of Nanking, the story follows Rin, a young girl who earns her way into an elite military academy where she discovers that she possesses a dangerous, mythical power. Drawn deeper into her empire's war against a formidable foe, Rin encounters violence that she could never imagine and makes choices that alter her world. The novel provides a gruesome but undeniably truthful perspective on imperialism, colonization and war, drawing upon both high fantasy and real-world history that is too often forgotten. Perfect for "Game of Thrones" fans and history buffs, this book will make your stomach turn in the best possible way.
4) "The Seven Husbands of Evelyn Hugo" by Taylor Jenkins Reid
Photo via Goodreads
One of my all-time favorite books, "The Seven Husbands of Evelyn Hugo" is at once a juicy, scandalous display of cutthroat Hollywood ambition and an unforgettable tale of love and loss. Evelyn Hugo, a Marilyn-Monroe-level Hollywood icon, tells the story of her life to an unsuspecting writer, recounting her rise to stardom and, of course, her seven marriages. What follows is the tale of a bisexual Cuban woman's rise to the top of an industry structured for her failure, and a love that was worth risking it all. This book contains some of the best LGBTQ+ representation I've ever read, featuring a found family and an unforgettable romance. Furthermore, the combination of shocking scandals and tender relationships prevents any moment of boredom, making this book the best that BookTok has to offer.