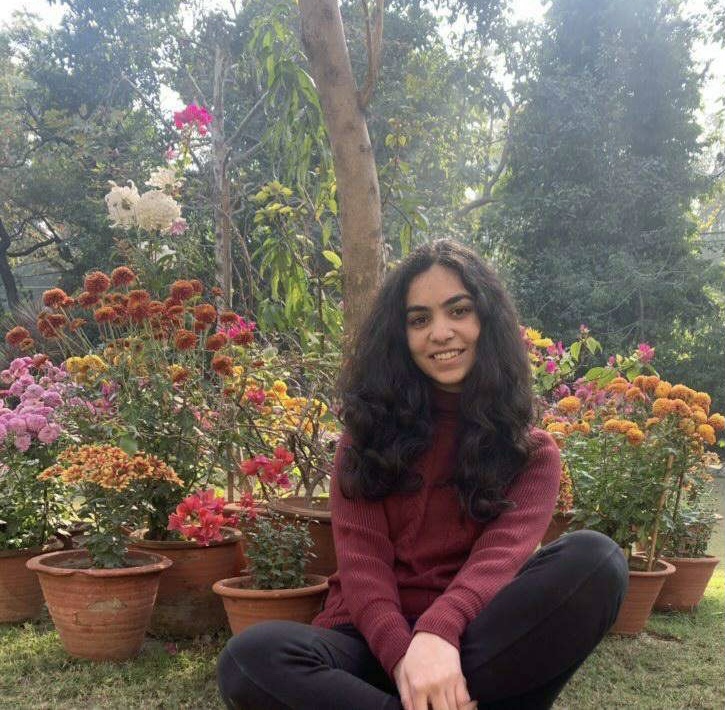 Yuvika Maheshwari, Global Studies major, Class of 2024
Photo by Alejandra Gómez Pérez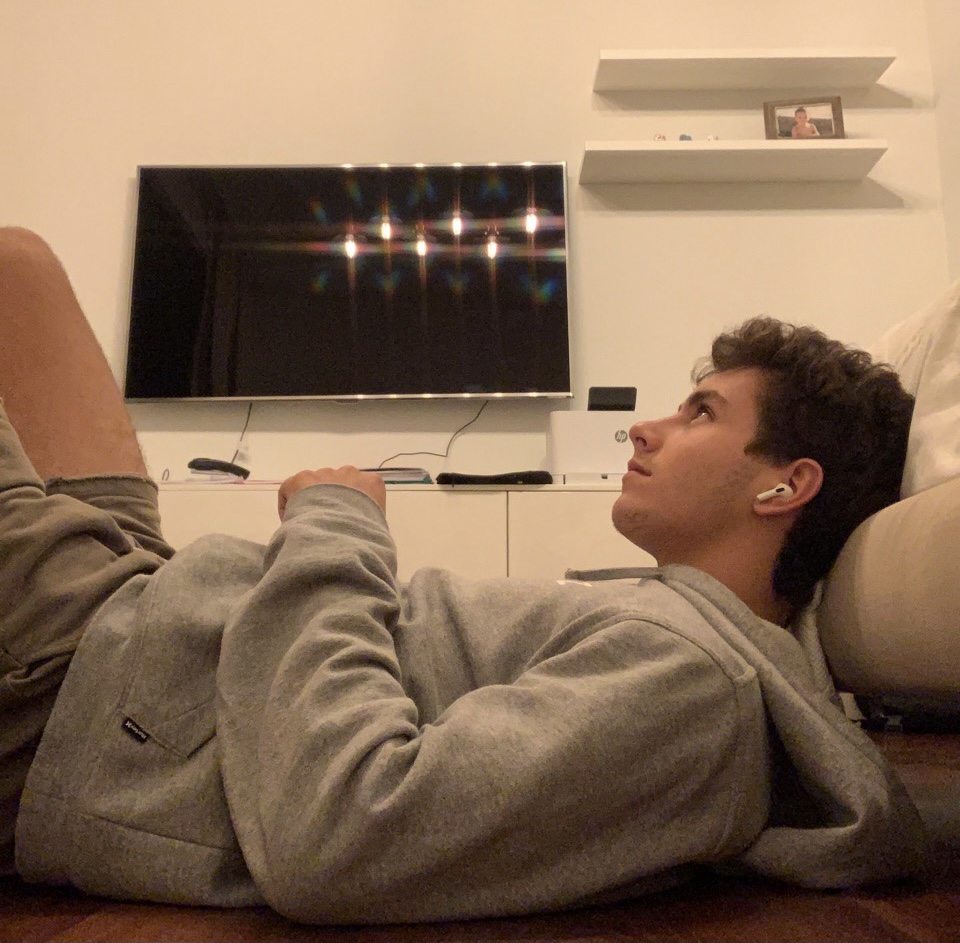 Oscar Basuyaux, Physics major, Class of 2024
Photo by Alejandra Gómez Pérez
We were told all throughout our childhood that university would be the best time of our lives. You spend your whole high school career preparing for the day in which your college decisions come out, and you finally seem to know what you are going to do with your life. After four years of waiting and working, you finally see the light at the end of the tunnel, the opportunity to escape your life and start from zero in a new city or country — maybe even a new continent. However, for the class of 2024, their dreams shattered when UCLA announced last spring that they were moving to online classes until further notice. Since then, it has been hard for many students to adjust to the online classroom. For international students, who have needed to rework their entire lifestyle, the situation has been especially draining; online school for them has meant switching on their survival mode.
---
Oscar Basuyaux, a first-year physics major living in Dubai, has been involved in attempts by students to change the reality of international students at UCLA. Alongside Nishka Longani, another international student, Basuyaux contacted the Undergraduate Students Association Council (USAC), who helped them reach the Academic Senate at UCLA. From there, Basuyaux and Longani pitched their ideas to the university on helping alleviate the situation for international students, such as creating mandatory in-person classes that would allow international students to enter the country. Nevertheless, he has seen a deterioration in hope from fellow international students.
"People have given up and now they (the students) are hoping, but they are not doing anything about it; they are hopelessly hoping".

Oscar Basuyaux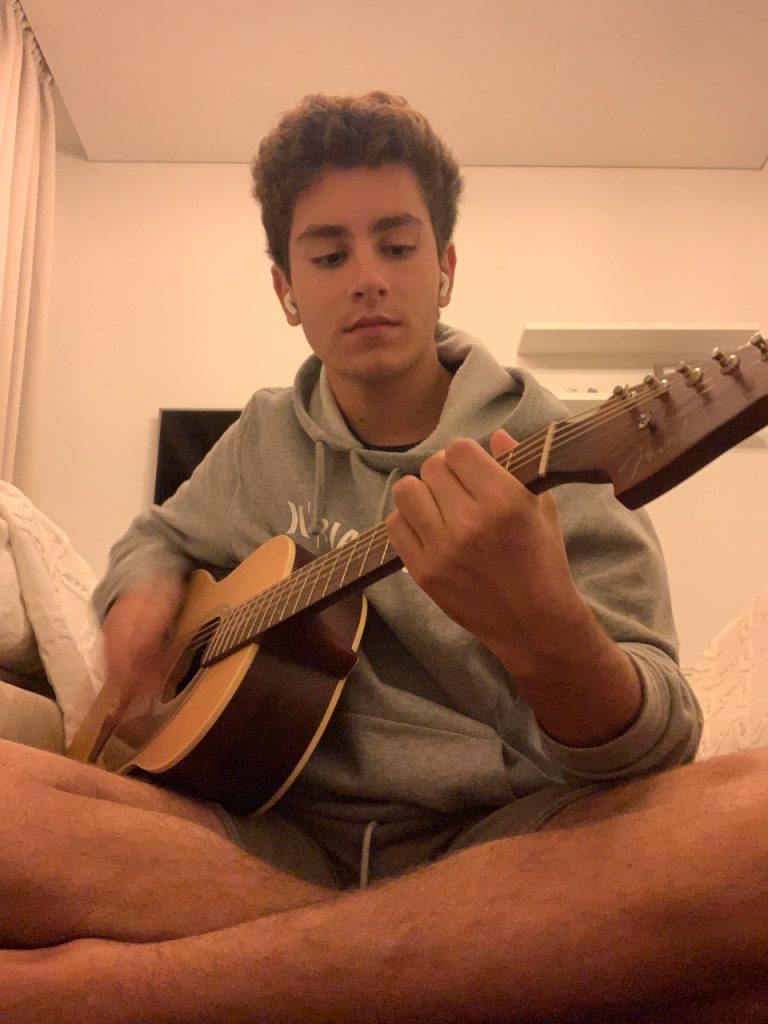 Photo by Alejandra Gómez Pérez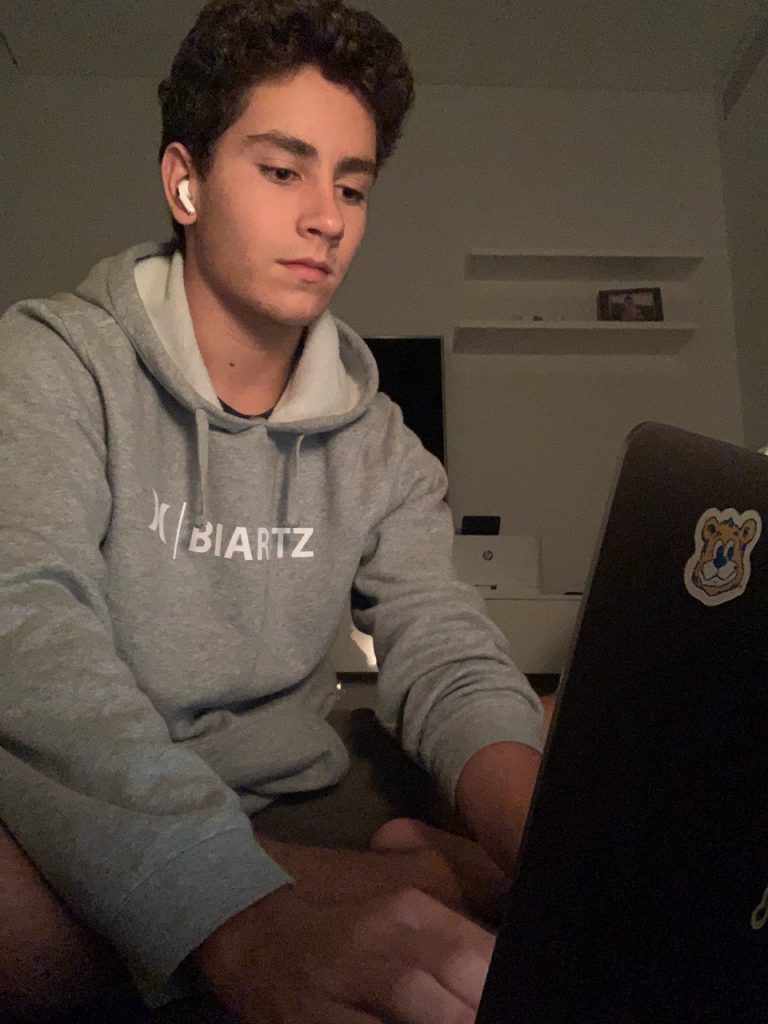 Photo by Alejandra Gómez Pérez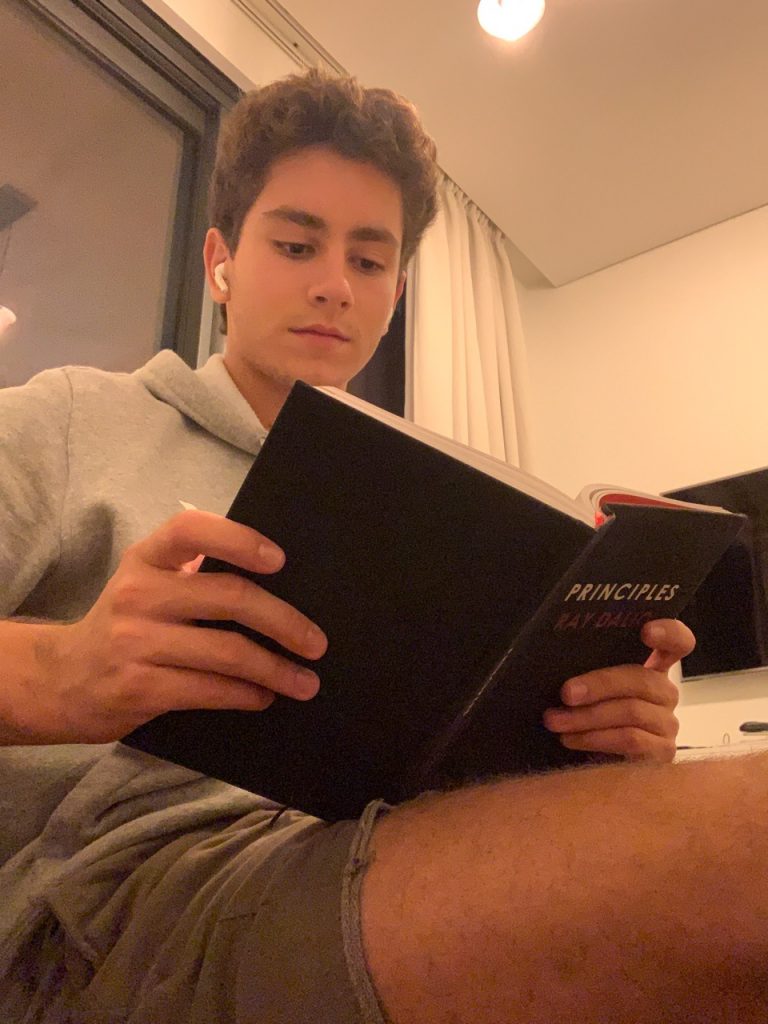 Oscar Basuyaux, Physics major, Class of 2024
Photo by Alejandra Gómez Pérez
Fall quarter was especially hard on Basuyaux's mental health and motivation, and winter quarter seems to have been even worse. Up until now, he was able to take classes that were recorded, and his professors were understanding of his situation, allowing him to take exams and quizzes in a 24-hour period. However, he was unable to enroll in any recorded classes this quarter, so he has to stay up all night to attend the mandatory lectures. Basuyaux says that this quarter he has not been living, but rather he has been surviving.
Many times at the beginning of the academic year, Basuyaux was told to join groups in order to meet new people. But these groups normally met at night for him, which has made him feel left out from every social aspect of the university experience. Nevertheless, he has hope that international students will soon be able to go to campus. This hope is one of the few things that international students have left. Basuyaux says he is particularly excited about having classes in the morning and going to Los Angeles, as he has never visited the campus, let alone the city. However, he admitted that he is going to miss some aspects of Zoom classes, such as having more lenient professors due to the circumstances and having the autonomy to watch recorded lectures at any time. Still, he cannot wait to go to campus and meet the place that he will call home for the next three years.
---
Each international student is different, and although everyone wants to go to campus, some have greatly appreciated the opportunities that online classes have brought them. Yuvika Maheshwari is a first-year majoring in global studies and living in Amritsar, India. For her, staying at home has made her transition from high school to college easier. She has been able to sail the troubled waters of university life with the help of her family. She appreciates the fact that she did not have to get used to a new education system while entering a new culture at the same time. She has been able to start her university career in the garden that saw her grow into the person that she is today.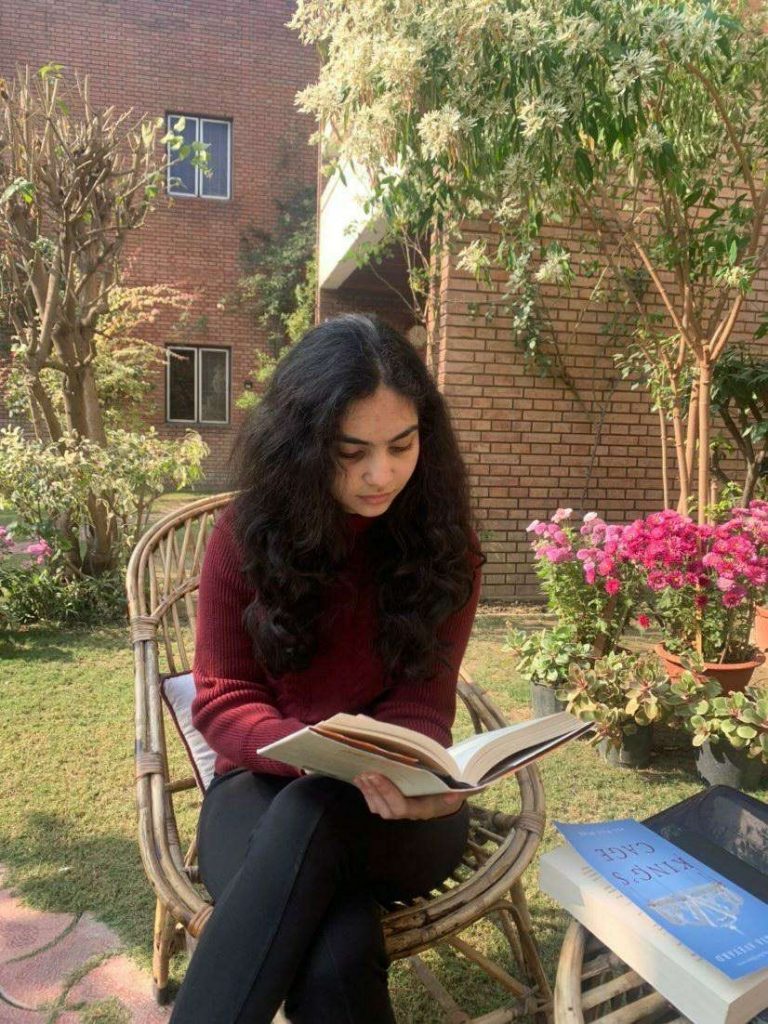 Yuvika Maheshwari, Global Studies major, Class of 2024. Photo by Alejandra Gómez Pérez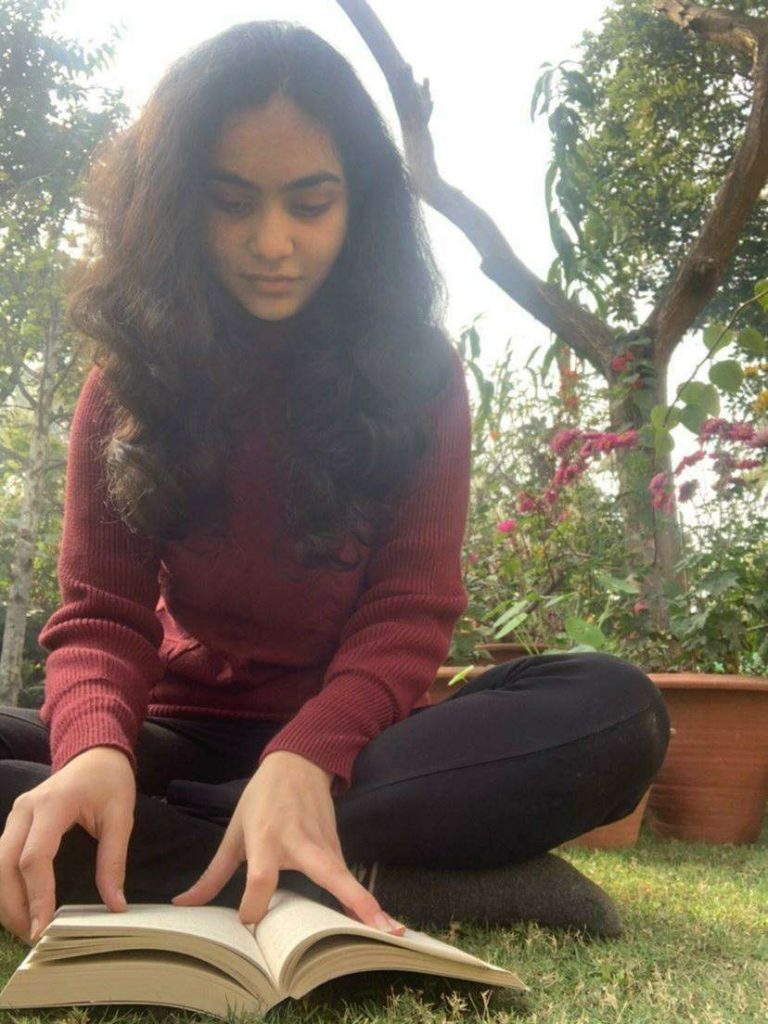 Photo by Alejandra Gómez Pérez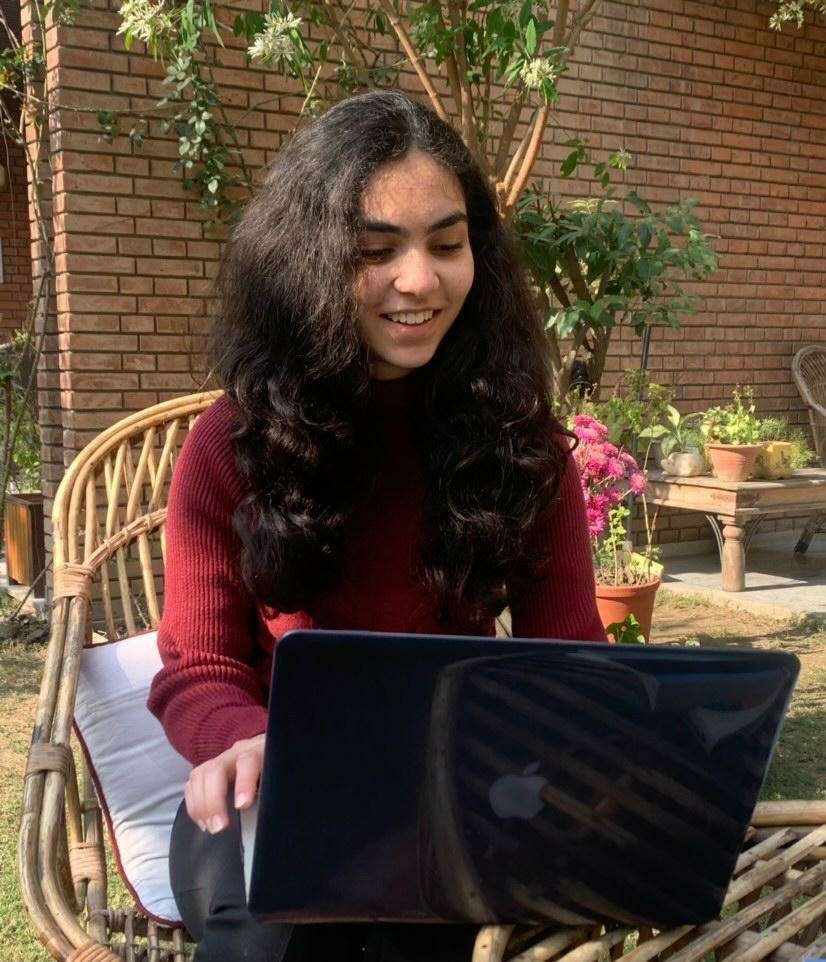 Photo by Alejandra Gómez Pérez
Apart from her family, Maheshwari said she appreciates the help that the mentor program and one of her TAs, who is also living in India, have provided her. She mentions that they were really helpful and would check on her to see how she was doing. Maheshwari's TA would be really accommodating with homework, as she knew what she was going through. Moreover, Maheshwari has been able to keep herself motivated and get through the quarter due to her personal drive to be a good student.
Despite this opportunity, she admits that online classes have been really hard. She has had to adjust to her professors' time zones and has spent countless nights awake going to classes and lectures. Additionally, one aspect that she feels that she is missing and that has affected her mental health has been the social aspect of UCLA.
"I don't have many friends at UCLA, and it is not easy to go up to someone on a Zoom class and be like, hey, do you want to be my friend?"

Yuvika Maheshwari
This is the reality for many first-year international students who have not been able to make any friends in online classes. Maheshwari, like many others, cannot wait to go to campus and meet new people who she can finally call friends. She did admit that she will miss the opportunity to rewatch recorded classes and write down things that she missed during lectures, but it is something that she is willing to live without as long as she gets to finally experience a "normal" university student life.
---
The reality for first-year international students is far more complicated than anyone expected. Not only have they been kept from making friends at university, but because of their crazy sleep schedules, they have also been unable to meet with their friends in their home countries. Their lives consist of sleeping, eating and spending hours in front of a computer without any human interaction other than with family. These students are hoping to get to campus while trying to deal with the hard curriculum that UCLA offers.
Vaccines seem to be a ray of hope in this darkness that has consumed international students. But the truth is that no one knows anything, and despite the hopes that many may have about going to campus in the fall, the future is far from clear. With their motivation and mental health completely destroyed, the only thing that international students have left to do is hope for the best and try to survive until classes return to normal.