Stepping onto campus after summer, new and returning students alike experience the anticipation and excitement of moving into the dorms. Move-in week on the Hill for the 2023-2024 school year spanned four days from Sept. 20 to Sept. 23. Even after this date, students were still able to move in.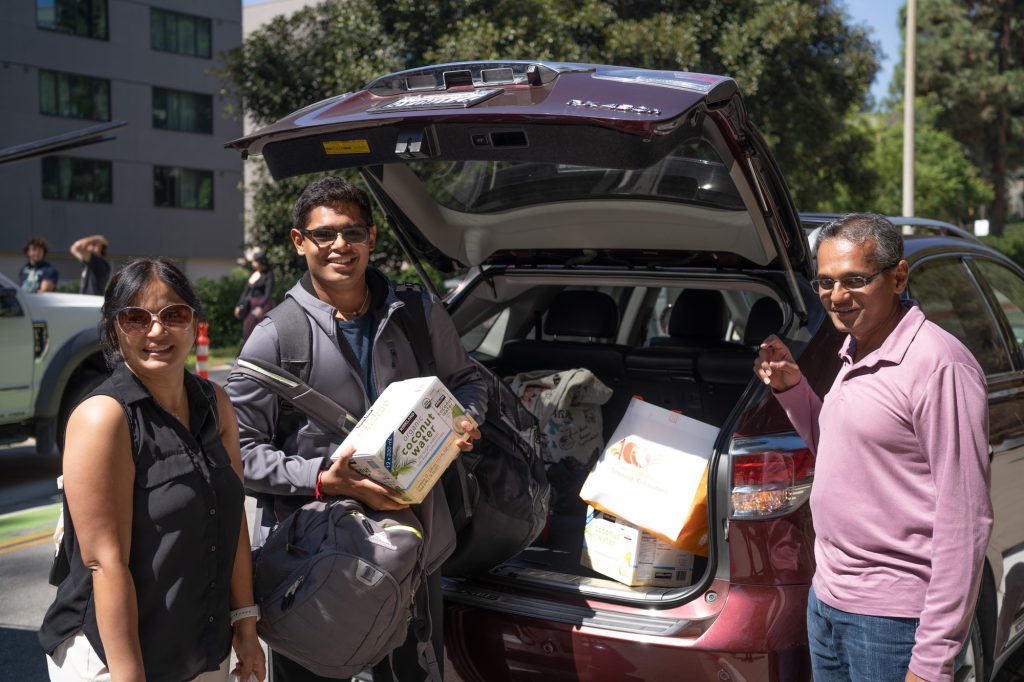 Parked on the side of De Neve Drive, Aryan Gajjar, a third-year human biology & society student, unloads his car with the accompaniment of his parents. "I did not have any difficulty moving in, and it was finally great to be back on campus," Gajjar said. "My most memorable part was meeting my roommates and … saying bye to my parents."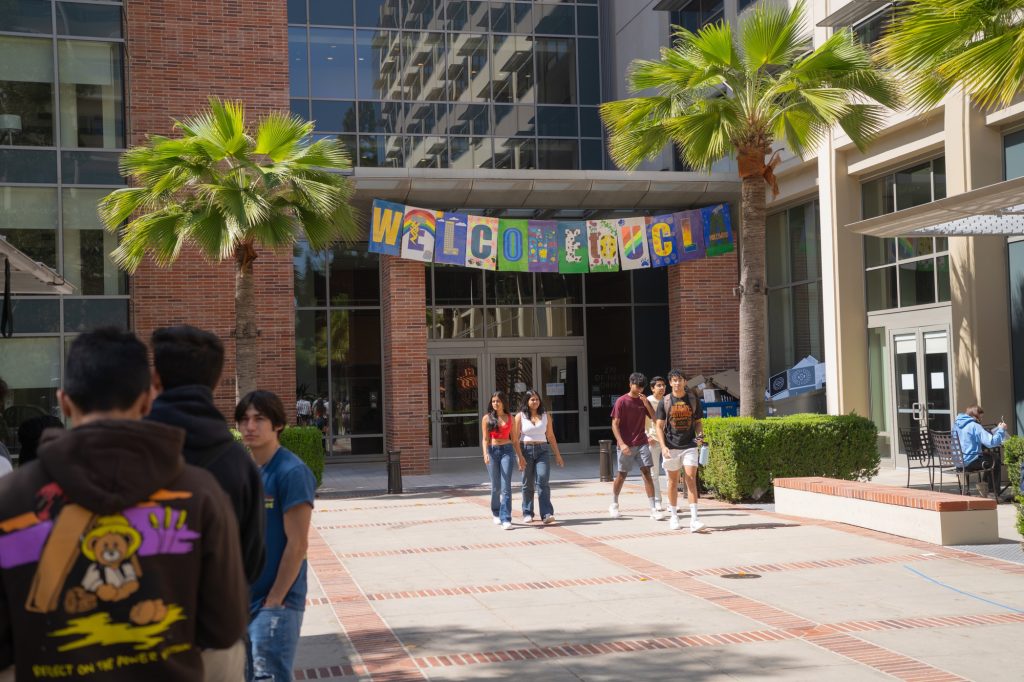 A colorful welcome banner is strung across the entrance of Rieber Terrace to welcome everyone, new and returning, to the Hill. Students from all around the country come with and without assistance to move into their new homes.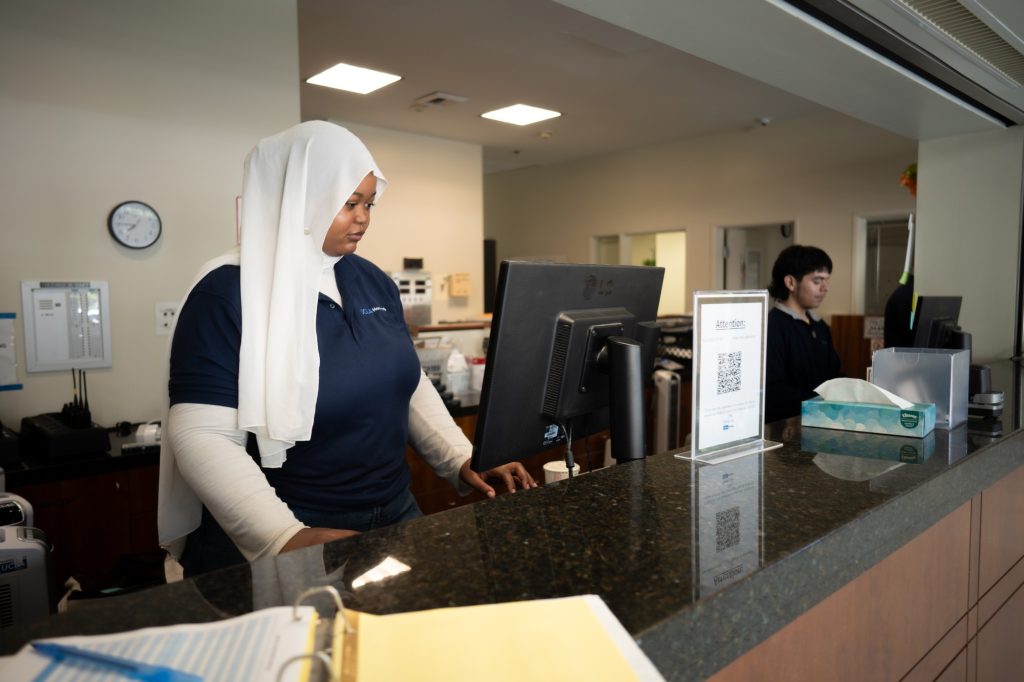 Second-year student Fatimah Shuaib, a pre-human biology & society student, works the front desk of Hedrick Hall as a welcoming face for all those who enter. "Working at the front desk has been quite hectic and also rewarding," said Shuaib. "I love how I have been able to be one of the first people new students interact with as they are coming into the new year."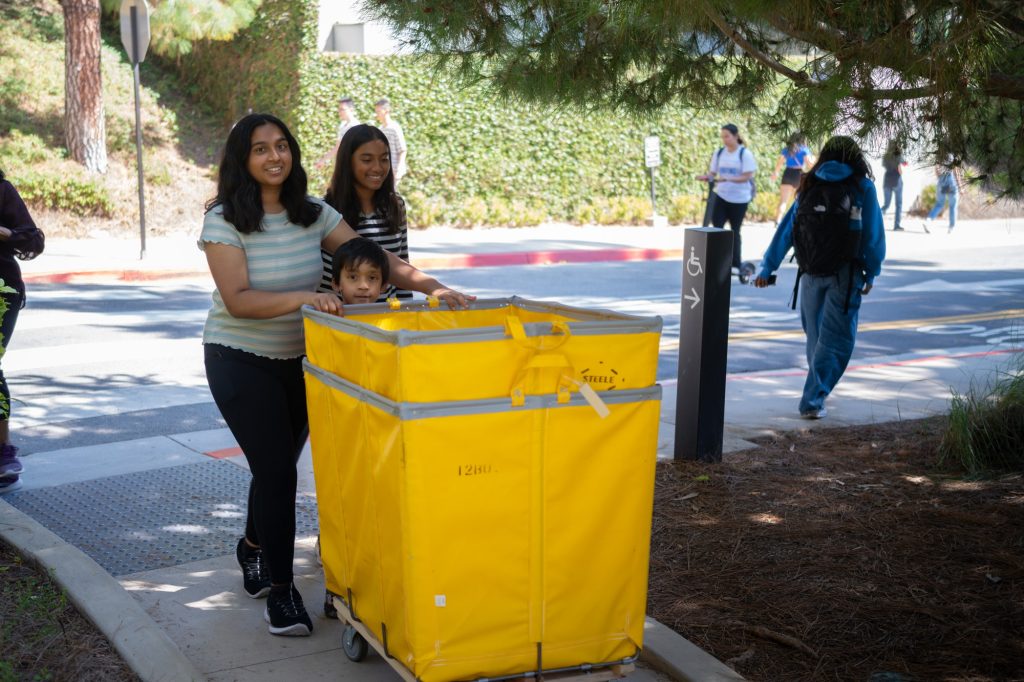 Megan Jacob, a second-year computer science student, moves in with her family as they walk up and down the sidewalk of De Neve Drive. Jacob said, "The most memorable part for me was seeing my friends again and participating in Bruin Welcome events."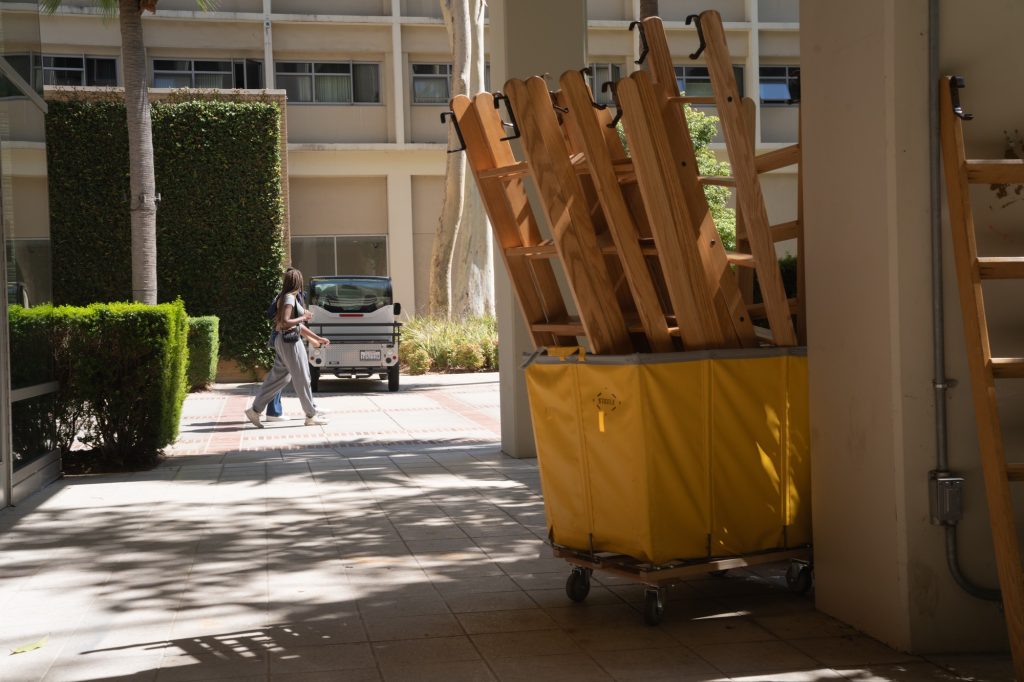 A stack of dorm ladders can be seen crunched together in a moving cart on the side of Rieber Vista. During move-in week, bunk bed ladders can be added or removed from dorm rooms, depending on students' preferences.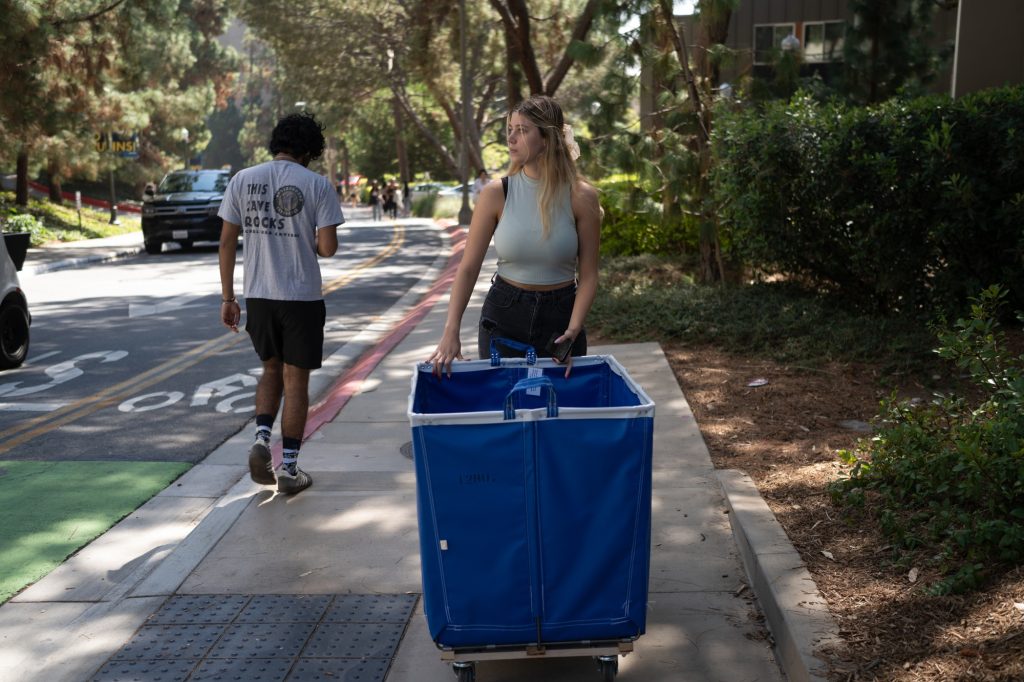 Two students walk by each other; the one on the right pushes a blue move-in cart. There are students moving in at all times of the day, but there are especially many walking around when events are about to start.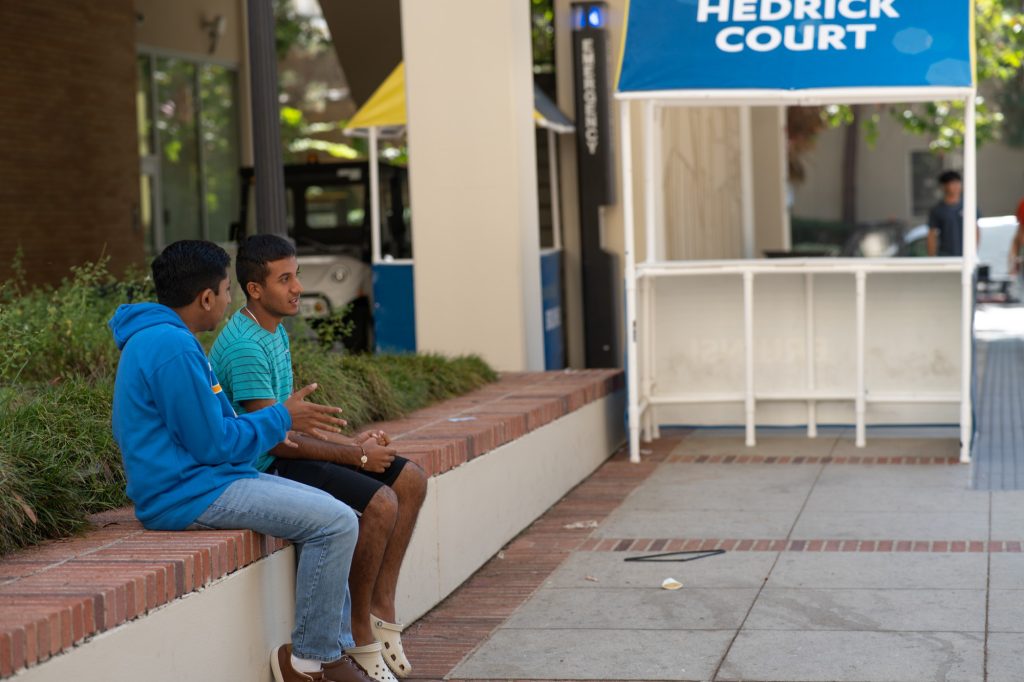 Two freshmen sit in front of Hedrick Court as they debate whether to take three or five classes for their first fall quarter. Behind them are stands where students can check in to get their BruinCards encoded.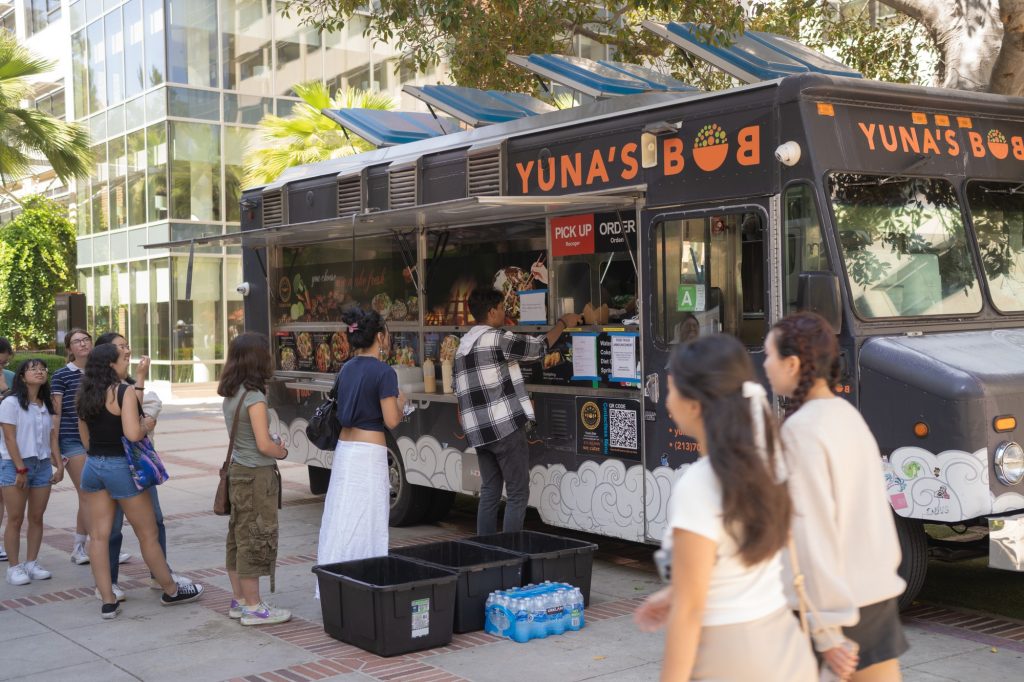 Students wait in line at Yuna's Bob to grab lunch with their new friends. Food trucks are located all around the Hill and have an additional location on Charles E. Young Drive on certain days.