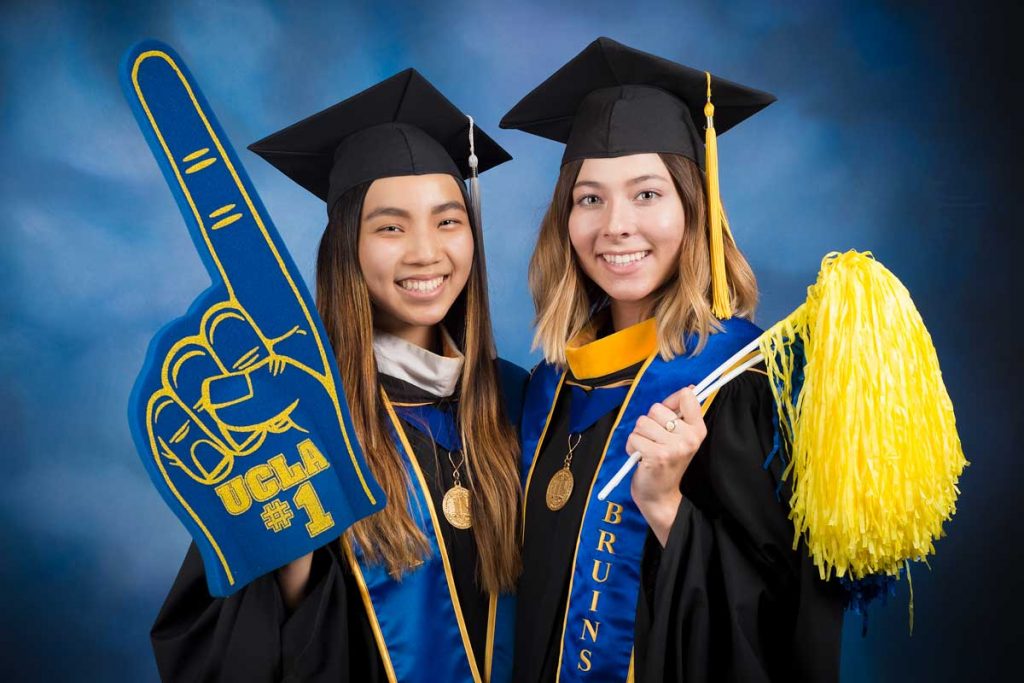 Aside from your diploma, the only thing that proves you went to UCLA is your senior portrait in the official UCLA yearbook.
It's Easy to Take Your Portrait:
BruinLife Photo Studio is located inside the student media offices of 118 Kerckhoff Hall. We give you high quality graduation photos that will automatically be placed in the yearbook.
How to set up an appointment: Click here to make an appointment online or  call 310-825-2640 for availabilities. Our studios are open Monday-Friday from 9AM-5PM and on selected weekends.
BL Photo Studio will be taking photos for the yearbook up until May 8, 2020.