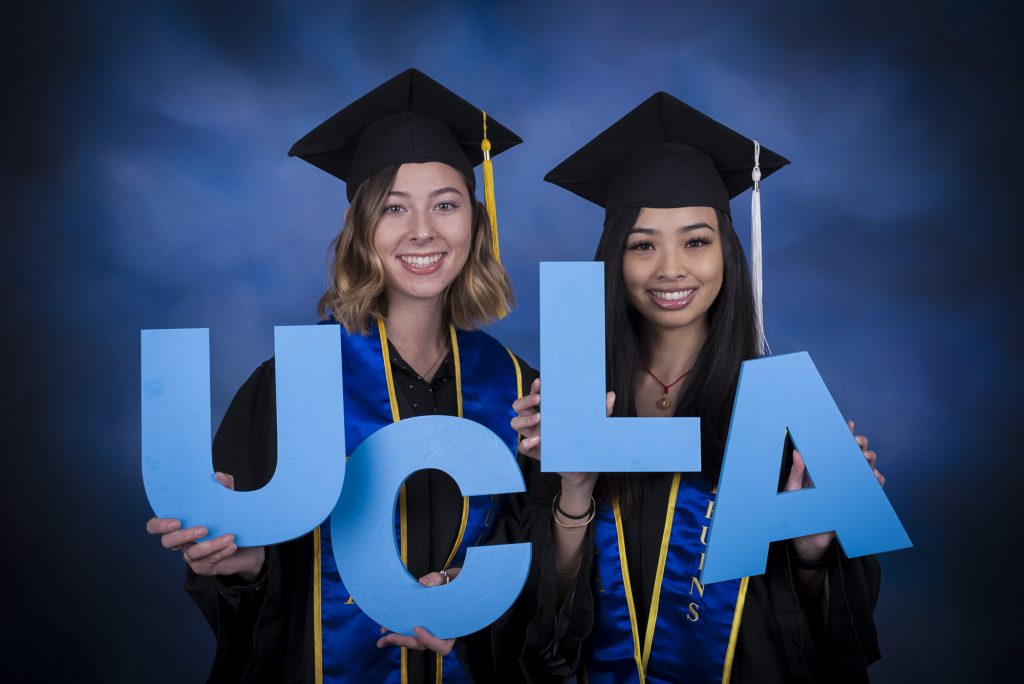 Aside from your diploma, the only thing that proves you went to UCLA is your senior portrait in the official UCLA yearbook.
It's Easy to Take Your Portrait:
---
Congratulations Class of 2024!
Graduating from UCLA is an important milestone that you and your family will want to remember for years to come. Book your official UCLA graduation portrait with BruinLife Photo Studio. 
BruinLife Photo Studio is located inside the student media offices of 118 Kerckhoff Hall. The studio provides high-quality graduation photos that will automatically be placed in the yearbook. Do note that while the studio shares the name "BruinLife" with our publication, we are independent organizations (both under Student Media).
How to set up an appointment: Click here to make an appointment online or call 310-825-2640 for availabilities.
BL Photo Studio will be taking photos for the yearbook up until Friday, March 29, 2024.
Be pictured in the BruinLife Yearbook. In 10+ years, your friends and family may be interested in seeing what UCLA was like when you went to college, so your picture in the yearbook would give support to your stories of failing (or acing) those UCLA exams, late nights at local bars, or doing research with that world-renowned professor who is conveniently featured on page 135. Plus, an old college yearbook is always good for laughs about how you looked "back in the day."